Austin Lucas kicked off the show with a live performance blended with clips of his music video for Already Dead.
"Excellent – introducing my 11 year old son to Austin Lucas!" – Richard Leader
Anna Corcoran was surprised and touched to have won the Instrumentalist of The Year Award. She thanked Robert Vincent, Laura Marling and Ethan Johns.
"Yay Anna nice one" – Bev Ashwell
Next up, Ferris and Sylvester who were compère Bob Harris' pick for last year's Emerging Artist Award.
"Amazing performance! awesome track" – Lauren Housely
This year's Emerging Artist Award was given jointly to Demi Marriner and Robbie Cavanagh. Marriner dedicated her award to her mum's unwavering support, and Kavanagh thanked Bob Harris for his friendship and reminisced about showcasing and attending the AMA-UK awards four years ago.
"The hat envy is peaking. Congratulations Demi" – Romano Sidoli
WE'RE VERY PROUD" – Richard Cavanagh
Legendary DJ Steve Lamacq presented the Grassroots Award to Mark Davyd and Beverley Whitrick from Music Venue Trust for their unstinting fundraising efforts to keep live music alive.
"Unbelievable people the MVT. Thank you for everything." – James Walker
Next up was Charley Crockett with a rich and visually impressive performance.
"Dude alert!" – Deb Shilling
The Chief Executive of the Official Charts Company, Martin Talbot, presented the award for the Biggest Selling Americana album by a UK Artist. The winner was Laura Marling (Songs For Our Daughter).
The necessity of taking the awards virtual had a few benefits, chief of which was the ability to get star talent from Nashville involved. Legend Lucinda Williams enthralled.
"Quuuuueeennn!!!" – Bev Burton
The Secret Sisters were thrilled to win their first ever award, International Song of The Year.
"Well done ladies!!" – Kristine Hughes
Next up, UK Song of the Year nominee Lady Nade.
"Lovely Nade" – Misty River
The winner of the UK Song of The Year Award was Lady Nade's long-time collaborator, Yola. She accepted the award from sunny Australia where she's filming a movie!
Next up was award winner and double AMA-UK 2021 nominee Emily Barker performing The Woman Who Planted Trees.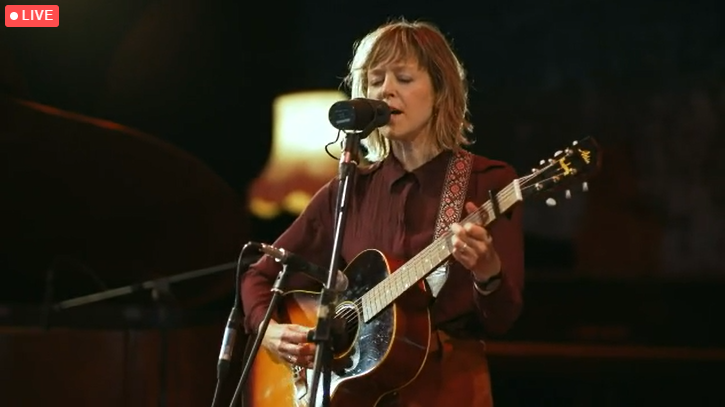 Fiona Prine and Mary Gauthier spoke movingly about John Prine as he was posthumously awarded with the Songwriter Legacy Award.
"Such a sweet sad video…" – Lesley Follington
Then Gauthier and Jaimee Harris performed Prine's Speed and the Sound of Loneliness.
"❤️ 💛 💚 💙 💜" – Jan Bell
International Album of The Year nominees American Aquarium performed a spirited version of The Luckier You Get.
"TUUUUUUUNNNNEEEE!!!!" – Liam Jordan
The winner of the International Album of The Year Award was Old Flowers by Courtney Marie Andrews. She said she can't wait to celebrate the win with her UK American family by sitting round a table and drinking wine.
"And my absolute favourite song from the album" – Lesley Follington
Meanwhile, UK Album of The Year Award went to Robert Vincent for In This Town You're Owned.
One of the highlights of the AMA-UK showcases, Katie Pruitt, performed next.
"Blown away the other day by a Katie Pruitt performance and bought her album. Fabulous" – Ros Fennelly
Actual Colin Firth waxed lyrical about his friend and musical hero Steve Earle as he honoured him with the International Trailblazer Award. Earle paid tribute to his son, Justin Townes Earle, who passed in 2020.
"This is what I'm here for. AMAZING!" – Jof Owen
The Trailblazer Award went to Fleetwood Mac's Christine McVie.
"Christine, your trail blazes bright every day with your wonderful songs…." – Lesley Follington
Jason Isbell and The 400 Unit rocked out with a performance of Be Afraid.
"Currently, Jason Isbell is the best singer songwriter/ live artist in THE WORLD. Discuss" – Ken Beveridge
The final award, 2021 International Artist of The Year, saw a return of Courtney Marie Andrews. She paid tribute to everyone who has endured through the pandemic.
"shit yes" – Camilla Bridgewater
"👏👏👏👏👏👏👏👏👏👏👏👏👏👏👏👏👏👏👏👏👏👏👏👏👏👏👏👏👏👏👏👏👏👏👏👏👏👏👏👏👏👏👏👏" – Nick Barber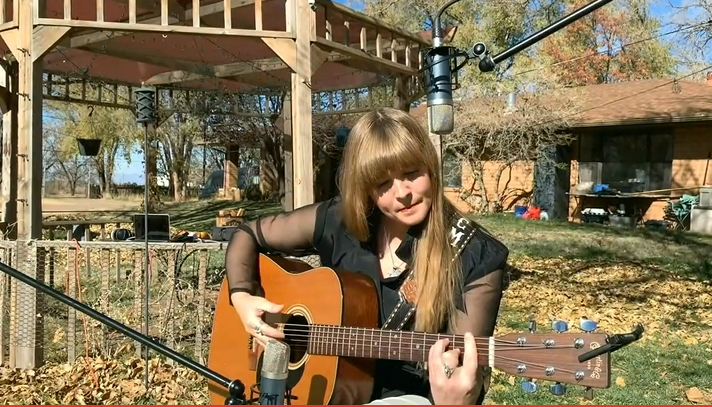 Gillian Welch and David Rawlings showed us how it's done with a fantastic performance.
"oh man this is insane" – Ross Jones
From Emerging Artist to UK Artist of the Year: Robert Vincent.
"Fantastic Robert" – Steve Angus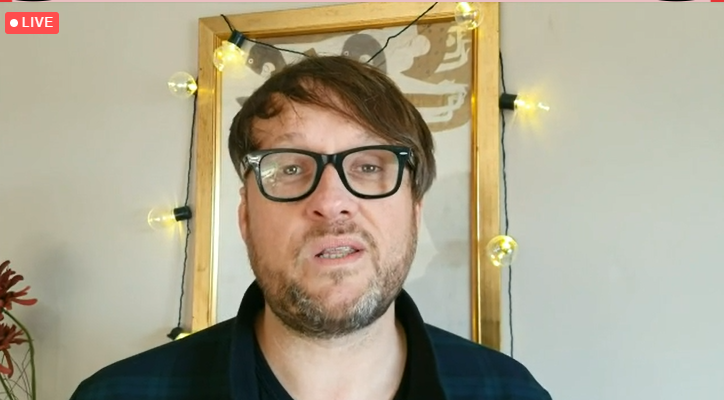 Brandi Carlile introduced Mavis Staples, "the legendary guardian angel of all of us," with the International Lifetime Achievement Award. She was thrilled: "this came at a time when I needed it the most. It lifted me."
"I love you mavis! I love you brandi ! fan out moment" – Sean Duggan
"She's like my fantasy Gran" – Tamsin Austin
And finally, Larkin Poe presented the Lifetime Achievement Award to Elvis Costello. He talked about the time "before Americana became a kind of orthodoxy of itchy tweed coats and unusual beards it was a wealth of music to be found…and most of all a series of friendships"
"Massively deserved in this broad genre! Elvis Costello God-like genius!" – David Nixon
The show ended with a musical tribute to Gerry Marsden with a performance of You'll Never Walk Alone by Robert Vincent, Lady Nade, Michele Stodart, Demi Marriner, Robbie Cavanagh and Anna Corcoran.
"Brilliant finishing song!!!" – Robin Bendall