Previously hailed as a cross between Kacey Musgraves and London Grammar, Welsh singer-songwriter Eleri Angharad is cementing the sultry, sassy approach with her latest single, New Sin.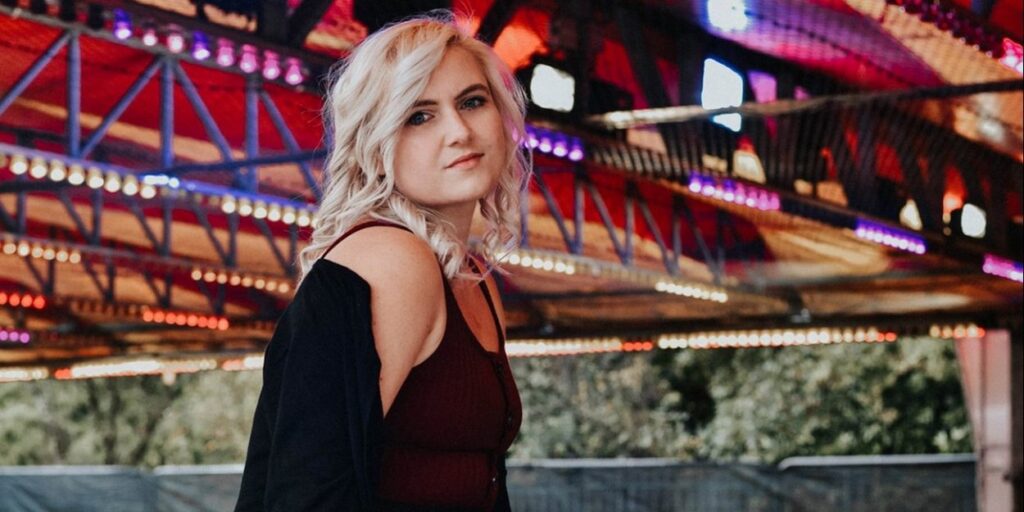 "New Sin is about the thrill of two lovers, locking eyes and beginning a steamy love affair. I've spent many a night out in [Swansea venue] Sin City and always catch myself observing and soaking in the atmosphere, capturing snapshots of peoples' lives…It's a love lesson to characters that should know better. Does it become a one-night stand or blossom into something more? I'll leave that for you to decide."
Angharad hasn't been resting on her laurels in 2020, despite the obvious hardships for working musicians. She continued with her April release plan for her single Blank Walls and it was streamed over 150,000 times. She also launched a social media company, a female songwriter's community in Cardiff called Siren Songwriting, and a weekly international live series, The Sunday Sessions.
Sin City is out now digitally.