Modern rockers Hootie & The Blowfish had a respectable run of UK hits, reaching number 12, 9 and 15 in the charts with their first three albums.
Still, it's hard to overstate how ubiquitous the band's songs were on the radio in America. With 21 million copies sold, their 1994 debut album Cracked Rear View is the 10th biggest selling record in the United States EVER!!
Through a combination of nostalgia, anticipation for the first Hootie shows since 2008, and singer Darius Rucker's high-profile solo career as a country star, tickets for the band's tour in the U.S. were hugely popular, grossing nearly $11 million in just 13 shows!
Seeing there was still a fanbase 25 years after the release Cracked Rear View, and 14 years after they last released new music, Hootie & The Blowfish are back with a new album! 
Imperfect Circle album and merch bundles are available with a copy of the CD or vinyl plus a t-shirt. There is also a limited edition collector's package featuring all of the above plus a signed, framed poster.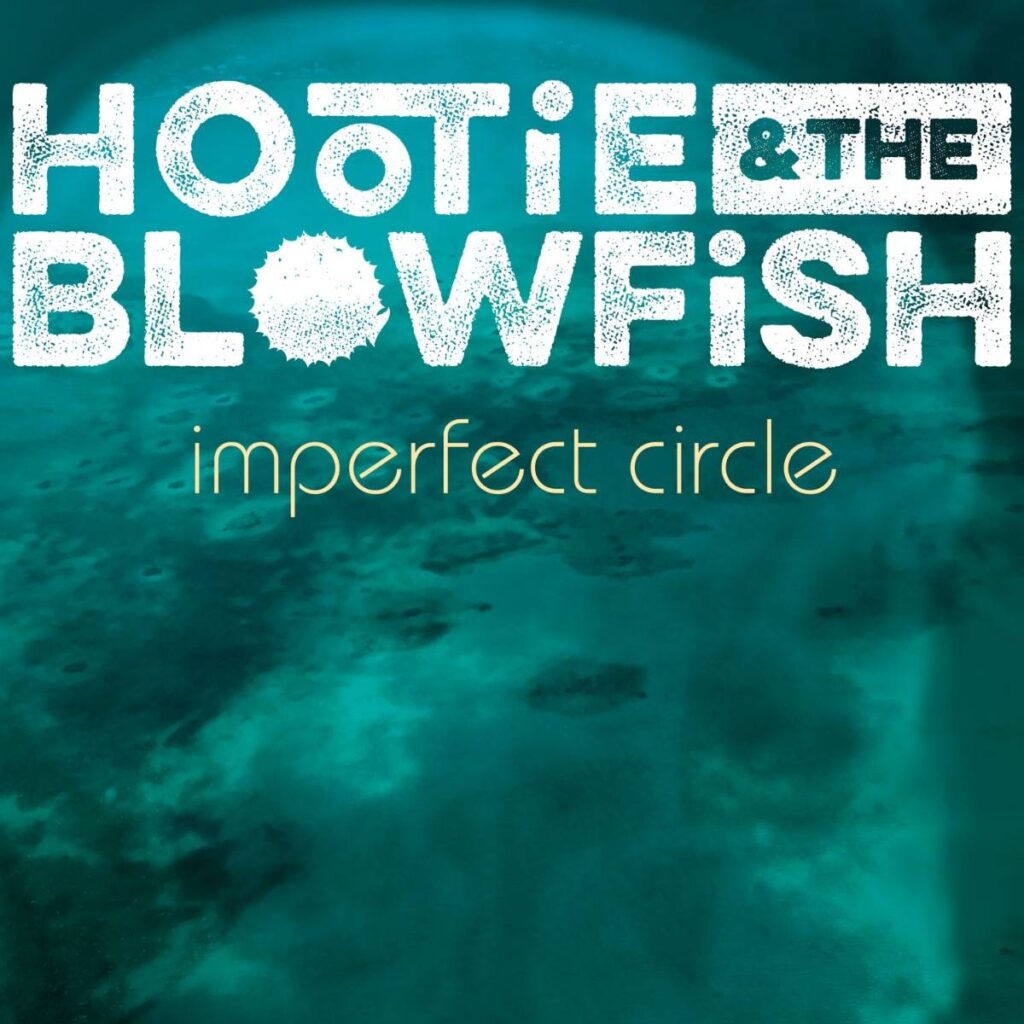 Unusually for this kind of U.S. merchandise store, the shipping to the UK is reasonable; under $7 for the two standard packages! Although it might take a little time as it's ground shipping, the download is included with the price.
Hootie and The Blowfish UK tour 2019
That's not all! Lucky UK fans will see the band at much smaller venues than the band plays in the U.S. In fact, some of the UK venues are under 2,000 capacity!
Friday October 4, 2019: 3Arena, Dublin
Sunday, October 6, 2019: O2 Academy, Bristol
Monday, October 7, 2019: O2 Academy, Leeds
Wednesday, October 9, 2019: Barrowlands, Glasgow
Thursday, October 10, 2019: Barrowlands, Glasgow
Saturday, October 12, 2019: Eventim Apollo, London
Tuesday, October 15, 2019: O2 Academy, Manchester
Wednesday, October 16: O2 Academy, Birmingham
Check out musiccloseup.com for more music news and reviews!