Here's award-winning musician Thomas Collison's verdict on a star-studded night of music from Soul II Soul, TLC, Chic and Nile Rodgers at Lytham Festival.
July 2, 2022 – Soul II Soul, TLC, and Nile Rodgers at Lytham Festival, Lancashire
Soul II Soul: "Are you ready for some universal love?"
Lytham Festival was several days in at this point but there was no let up as the fun and funk started immediately with wah-wah Stratocaster and phat fruity bass. With an accomplished eight-piece band and multiple vocalists, Soul II Soul brought us the sounds of the samples that soundtracked our best summers, but all live and vitally alive.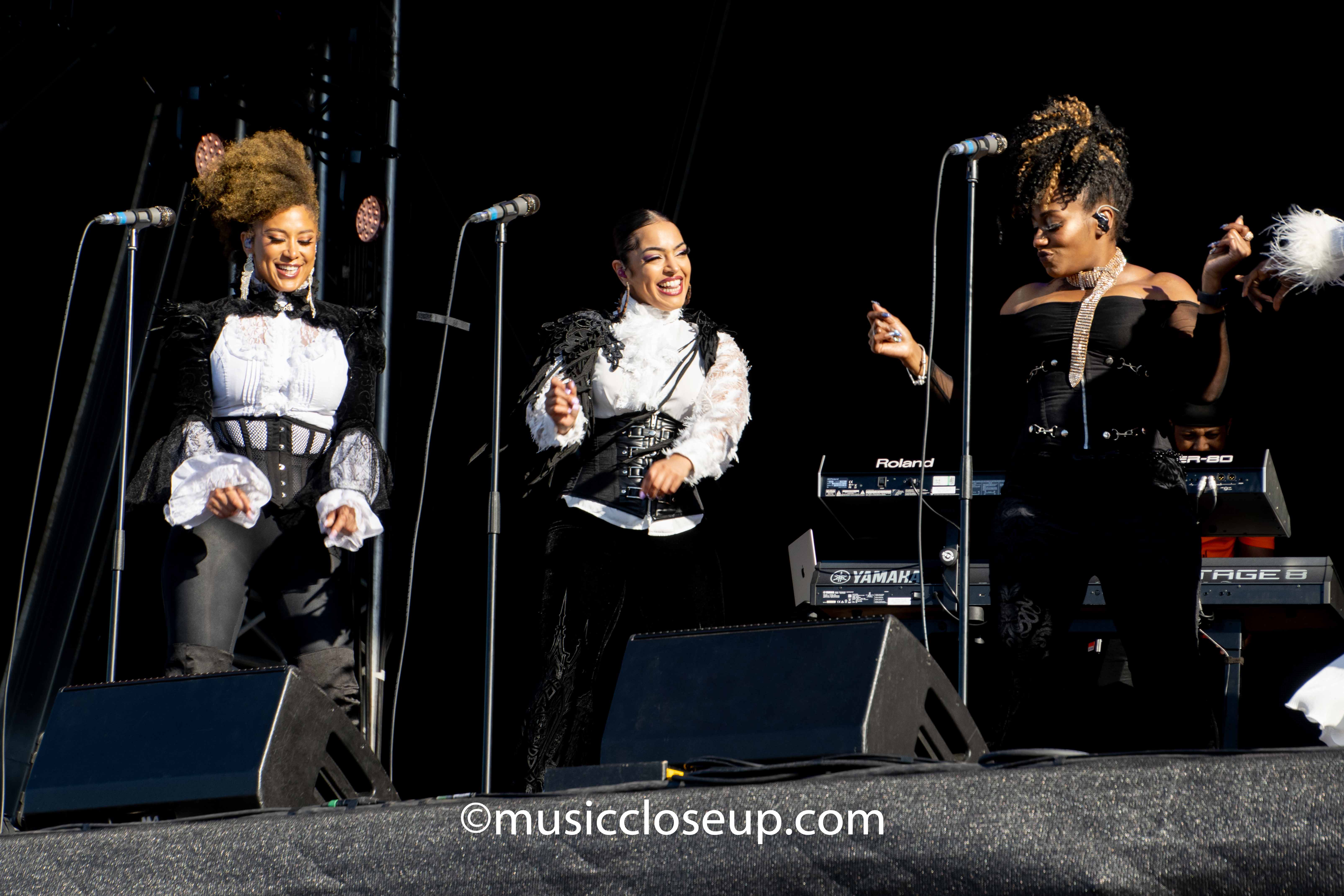 Against a backdrop of perfect clear blue skies over the Lytham seafront, the masterful voice of Nadine Caeser introduced us to a night of seriously infectious grooves.
They made what was first an obscure Prince B-side and then a worldwide smash for Sinead O'Connor, their own. By reverting to 'The Prince of Funk's' original melody for Nothing Compares 2U, Soul II Soul delivered a brooding trip-hop epic.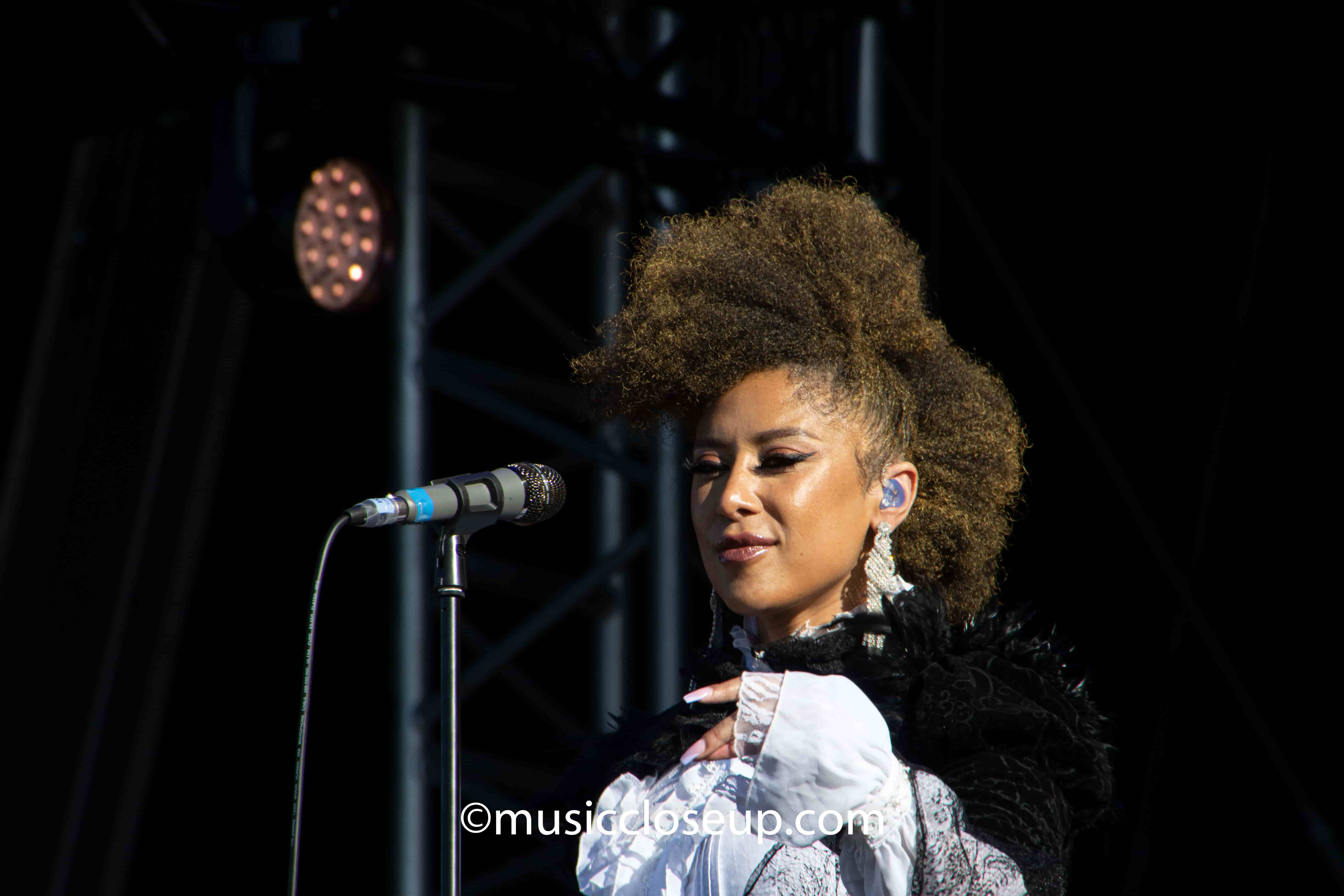 The growing crowd suddenly replaced the background chatter with singing and dancing when Charlotte Kelly came on to sing the Club Classics Vol. 1 mega-hit Keep On Moving. The band seamlessly segued into I Care, followed by Dreams Are Dreams.
At that point, Soul II Soul legend Jazzie B came out from behind his electronics and asked "are you ready for some universal love?" He modified the lyrics, delivering a sermon of respect. In fact, there was so much love that he was even forgiven for the serious faux par of referring to the coastal town as Blackpool rather than Lytham!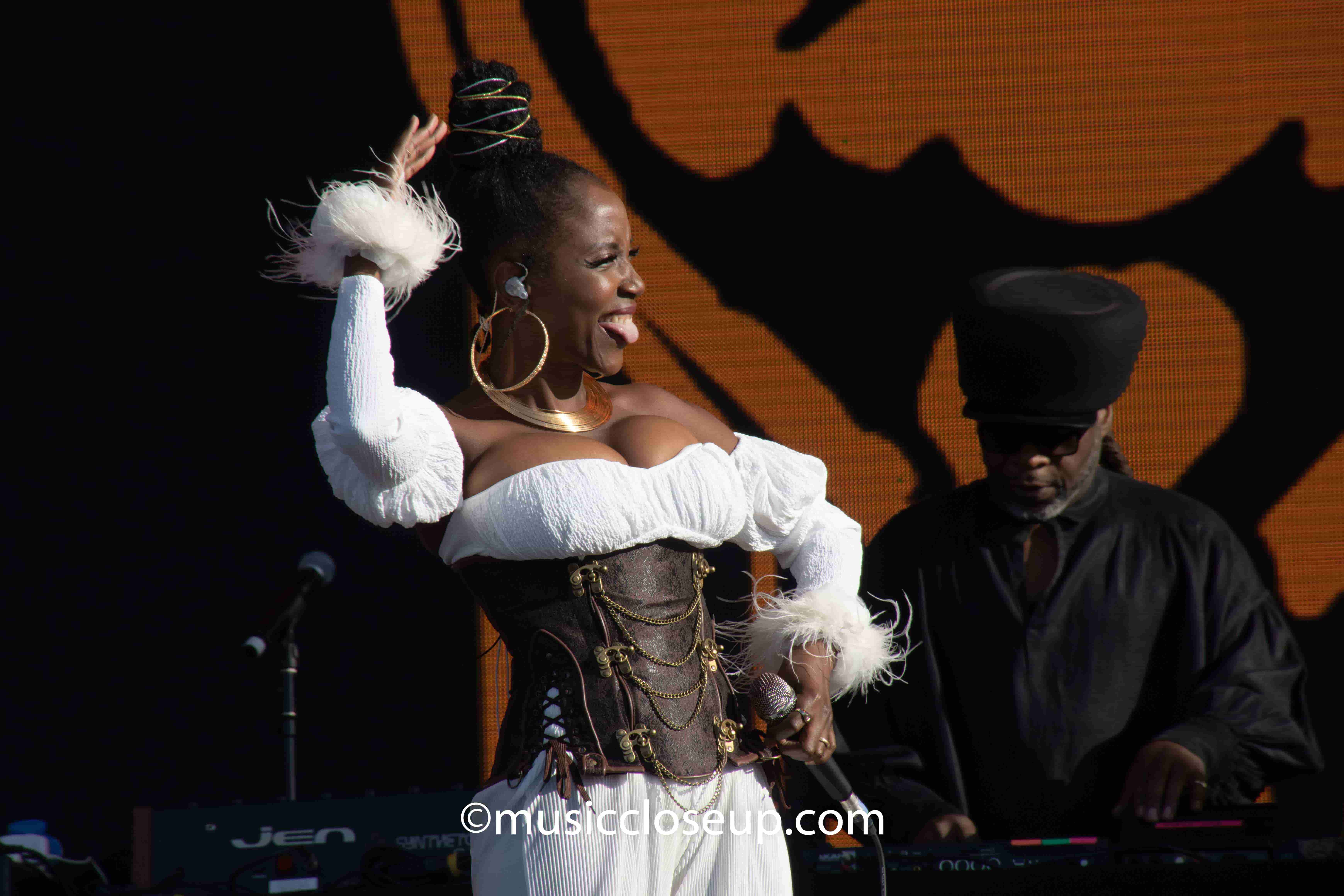 Finally, we were teased with the unmistakable beats and samples for Back 2 Life during an extended opening before Kelly delivered the timeless anthem. Under the glorious summer sun, we were treated to luscious violins and a roaring lead guitar playout ending a set that really set the tone.
TLC: "We love you guys and we're happy to be here"
Founded in 1990, Tionne "T-Boz" Watkins and Lisa "Left Eye" Lopes were joined by Rozonda "Chilli" Thomas in 1991, giving us the TLC we all know and love. They released a string of massive hits that defined the '90s. After Lopes' untimely passing in 2002, Watkins and Thomas realised that she was irreplaceable and adjusted to duo form for their resurgence. Lopes' enduring presence was felt from the get-go with photos of her layered over the stage backdrop, and her iconic rapping imbued opening track Ain't 2 Proud 2 Beg from their 1992 debut record.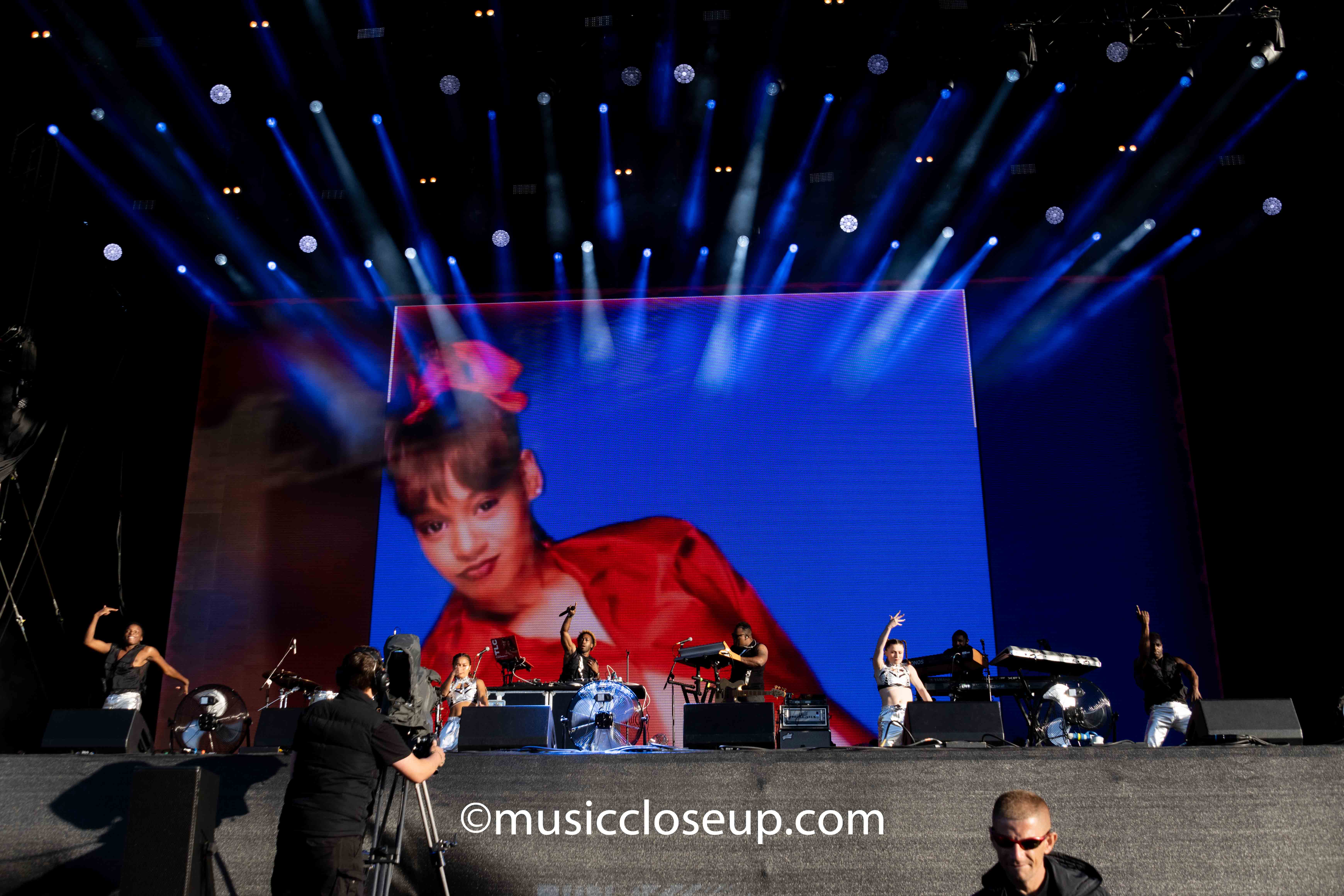 Being an amorphous festival crowd, not many were familiar with songs like Silly Ho, despite Fanmail having sold over 10 million copies worldwide. They were missing a strong feminist anthem:
"I ain't never been no silly ho waiting for your call/
like the other girls want you/
I ain't never been no one to mess with someone else's mess"
The huge stage was filled out with hyperenergetic young dancers and DJ Dubz with his TLC laptop providing pre- and mid- set hype services. The R&B classics and call-and-response chants were lost on the wider crowd who were still exploring the many drinks offerings, food trucks and even a pick 'n' mix stand! Nonetheless, those hanging off the barrier in all directions were more than ready to bask in the nostalgia. Just as well, because TLC returned to lead us confidently down memory lane.
T-Boz explained how a toxic relationship inspired Unpretty, and compared it to the pernicious effects of social media in the present day. Evident from the sighs and rapt attention, Unpretty meant the world to a generation of teenage girls. All these years later, we witnessed one of them urging her pre-teen daughters to really take in the words:
"Never insecure until I met you/
now I'm bein' stupid/
I used to be so cute to me/
just a little bit skinny/
why do I look to all these things to keep you happy?/
maybe get rid of you and then I'll get back to me"
Chilli, who somehow hasn't aged a day in twenty years, sadly sensed that the older parts of the crowd weren't universally familiar with CrazySexyCool, the best-selling album by an American girl group at over 15 million copies: "Alright guys I don't feel the love here. We love you guys and we're happy to be here. Y'all alright at the back?"
The lacklustre response couldn't help but impact the vibrancy of the performance, despite the two leads tirelessly crisscrossing the stage and the dancers stepping up their acrobatics.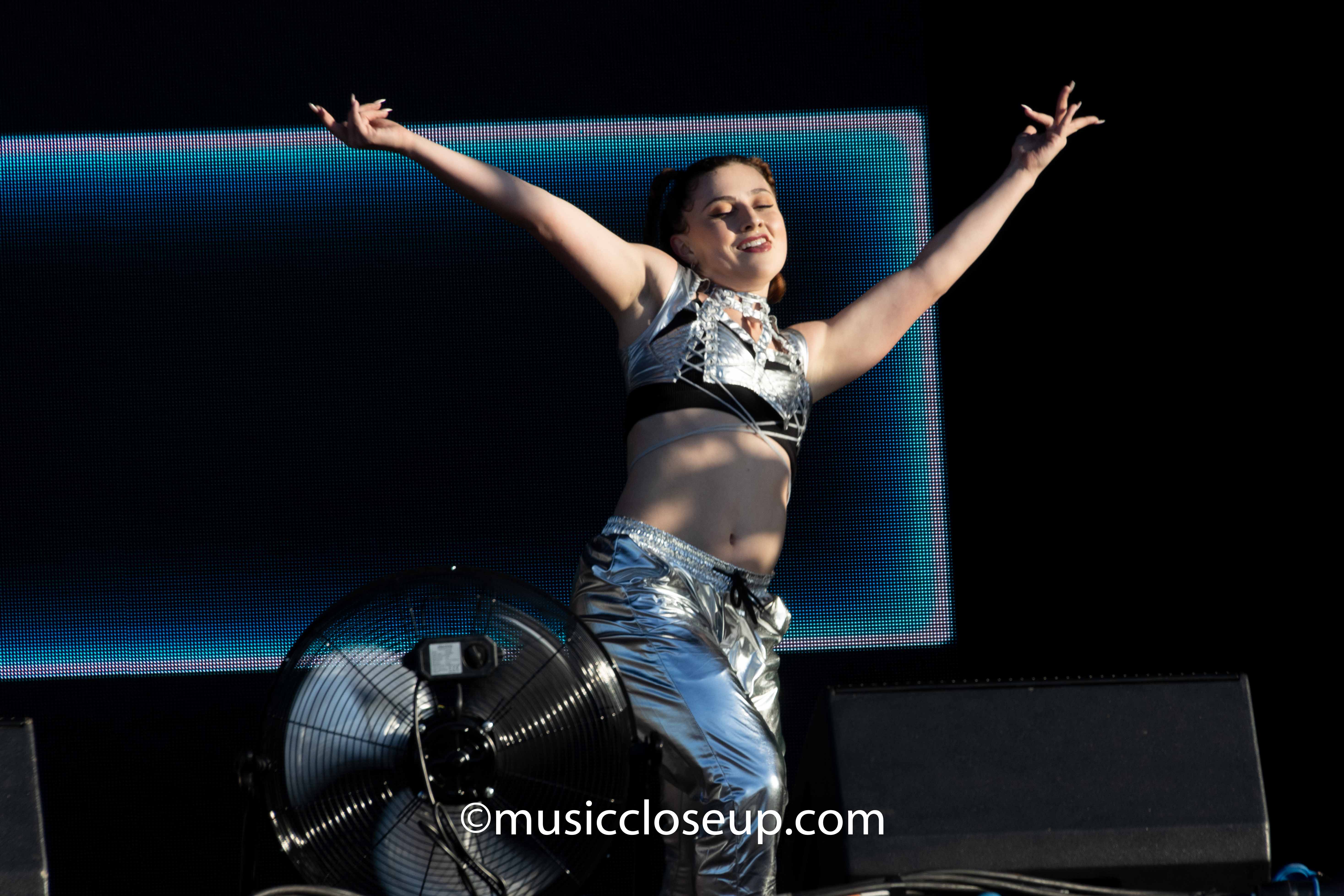 Thankfully, change was gonna come. Not due to trusty chords or sick beats, but a deliciously descriptive introduction: "All the way back in 1999, we had a message about a certain type of guy. Some of you need a reminder that we told you not to talk to them!…This guy has the nerve to be in his FRIEND'S car, riding on the PASSENGER side…"
The reaction was wild. Conversations stopped, phones shot up, and the lyrics were chanted in a mass rendition. Instantly accomplishing what no motivational DJ could achieve, belters like this were what people were here for. The transformation was seismic as No Scrubs reverberated.
TLC pre-dated #MeToo by decades but their anthems remain strong reminders of how little has changed before or since. Guys can still be unacceptable way more often than is acceptable, and it's crucial to look out for yourself and all the ladies out there too. TLC's influence on Destiny's Child and the Beyoncé phenomenon is undeniable.
After that reaction, you'd be forgiven for thinking their biggest hit was over, but TLC are no fools. They had curated the set to end with an enduring mega-hit that will stand the test of time indefinitely. This was also when they paid verbal tribute to Lopes, generating one of the biggest cheers of the night.
The iconic single Waterfalls started up with what is usually a big musical no-no.; a bass solo. However, it showed how well the small live band blended with the sequenced musical elements to work the huge stage. Not that it would have mattered. The crowd was SO ready for the tsunami of the biggest singalong of the night so far, including the haunting sound of Lopes' rap. It was goosebumps time as we remembered the tragic loss of a force of nature. Much like the set as a whole, TLC are moving on but never forgetting what was truly important to us all.
Nile Rodgers & Chic: "Chic is an R&B, dance, disco, funk, soul band – we play soul music"
The moniker Nile Rodgers & Chic is akin to Paul McCartney and Wings. No matter how gifted or charismatic the supporting players are, it can't be denied that Nile Rodgers defines Chic. He IS Chic.
The group's genesis can be traced to 1972, through a series of collaborations between Rodgers and bass maestro Bernard Edwards, culminating in the group's seminal self-titled debut album in 1977. The band broke up in the early '80s and members turned to producing and performing for other artists. Edwards tragically passed away during a reunion tour in 1996. He remains the quintessential bass player's bass player, and to this day Chic is a time-capsule of his astounding work with Rodgers
Resplendent in a white suit and matching beret, Rodgers took the stage without airs and graces. The only clue to the musical onslaught to come was his legendary Fender Stratocaster guitar, nicknamed 'The Hitmaker'. The set was destined to prove just how apt that name is.
Following the call to action of Chic Cheer, we were taken straight into Dance, Dance, Dance, just in case anybody was unclear about the point of the evening. That would have been the defining, encore hit of many an artist' set, but here it could be powered through early on because of the immense repertoire still to come.
Until this point, there was a sense that parts of the audience had come for a few beers and a chat in the sun, but Chic weren't going to let that happen. Rodgers declared "Time to get real" and then Everybody Dance was a command, not a suggestion. Flashes of recognition flickered and hips swayed involuntarily, as arms flew up in rapture.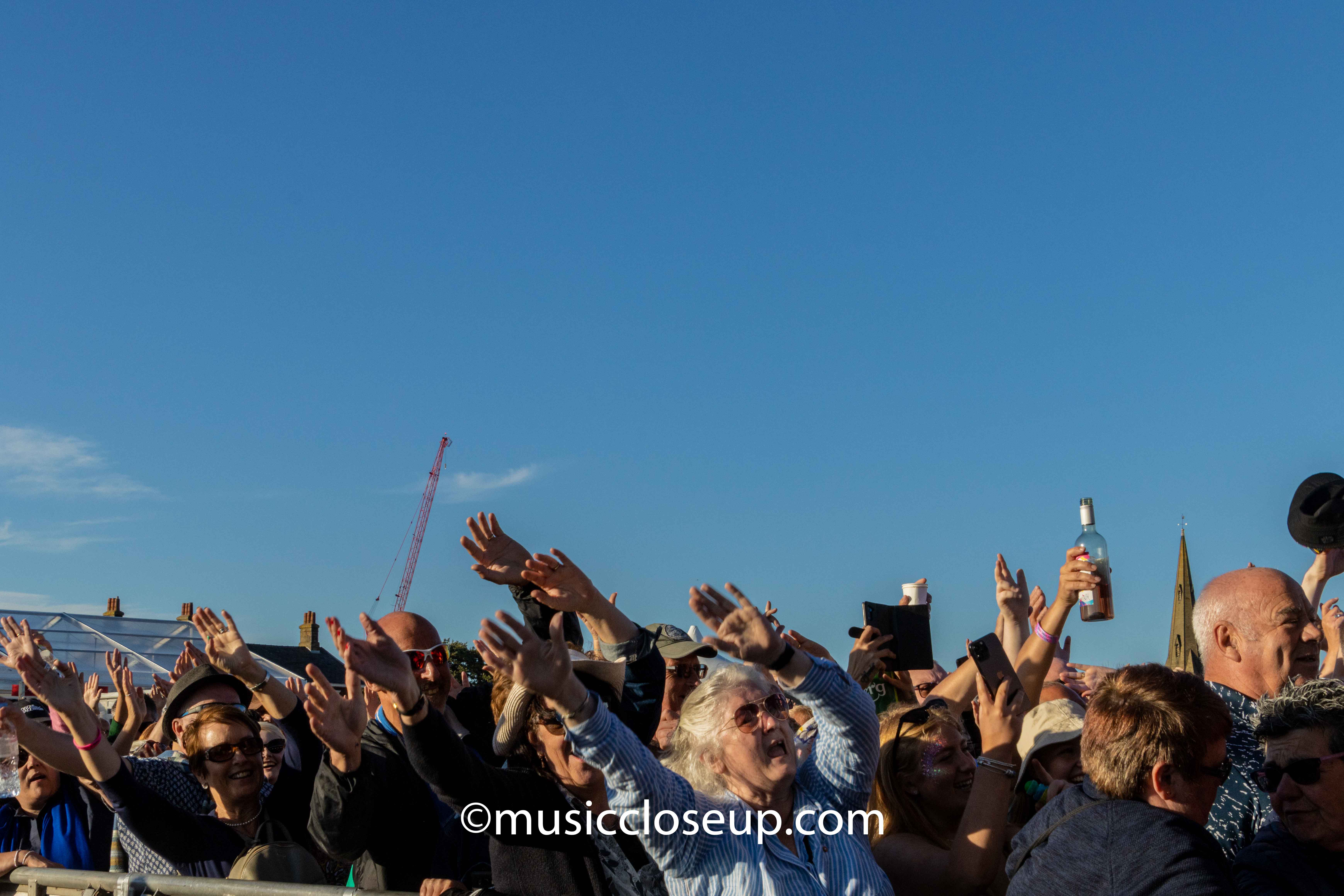 Following with another one of his early disco classics, I Want Your Love, the setlist was not simply the collected works of a truly gifted songwriter. Rodgers and the band delivered the live equivalent of the best party DJ set you've ever heard. The kind where you simply can't risk leaving the dancefloor. The man with the '2 billion dollar guitar' had us in his grasp and we didn't want to let go.
As well as being a consummate band leader, Rodgers has had a phenomenally successful career as a songwriter and producer for artists as musically diverse as Diana Ross, Madonna, Daft Punk, and Sister Sledge.
He struck up a flawless rendition of Ross's I'm Coming Out, which morphed into Upside Down. These weren't Diana Ross songs tonight; they were unmistakably Nile Rodgers and Chic.
Without missing a beat, Sister Sledge's He's The Greatest Dancer segued to their iconic anthem We Are Family. The crowd was truly charged up, which was good because the temperature was dropping and a coastal breeze picked up as darkness fell. That didn't matter. We were there to dance, just like the man in the white suit commanded.
Rodgers told us about working on a certain Madonna Ciccone's debut album and proceeded to play a medley of her mega hits. We collectively grooved to Like A Virgin and Material Girl. Then we were treated to Bowie's Modern Love, another of Rodgers' multi-platinum '80s productions.
With Soup For One, we were reminded that as well as playing on and producing countless hits over a fifty-year career, Rodgers' Chic grooves have been heavily sampled by newer artists. As soon as the chorus dropped, people recognised the main hook to Lady (Hear Me Tonight), a smash in 1999 for French House act Modjo.
Back to the 1980s, where the Lytham crowd seemed especially comfortable, we got a song by the "buys From Birmingham" who had played the same festival the night before. Duran Duran's Notorious sounded like the record, but also simultaneously like late '70s Chic.
For the most part, the hits spoke for themselves, but Rodgers took the time to share some fantastic news: "As I stand here tonight in Lytham I am a two-time cancer survivor and tonight I am cancer-free." The local crowd barely had the time to marvel at the idea of musical royalty – fresh from the massive Jubilee concert – saying the name of this sedate Lancashire town, before actually taking in the full ramifications of the amazing news. We all celebrated to the infectious sound of Daft Punk's Get Lucky, which the French duo wrote with Rodgers and Pharrel Williams.
Again, no matter the name or style of the recording artist, a set like this makes you realise how everything thing that Rodgers touches sounds unmistakeably like him and Chic. This was not a cover or tribute act, it was the real deal.
For most of the night, flawless vocals came from charismatic singers Kimberly Davis and Audrey Martells. Memorably, though, drummer Ralph Rolle took over for Let's Dance, having whipped the crowd into a frenzy with call-and-response stagecraft done perfectly beforehand.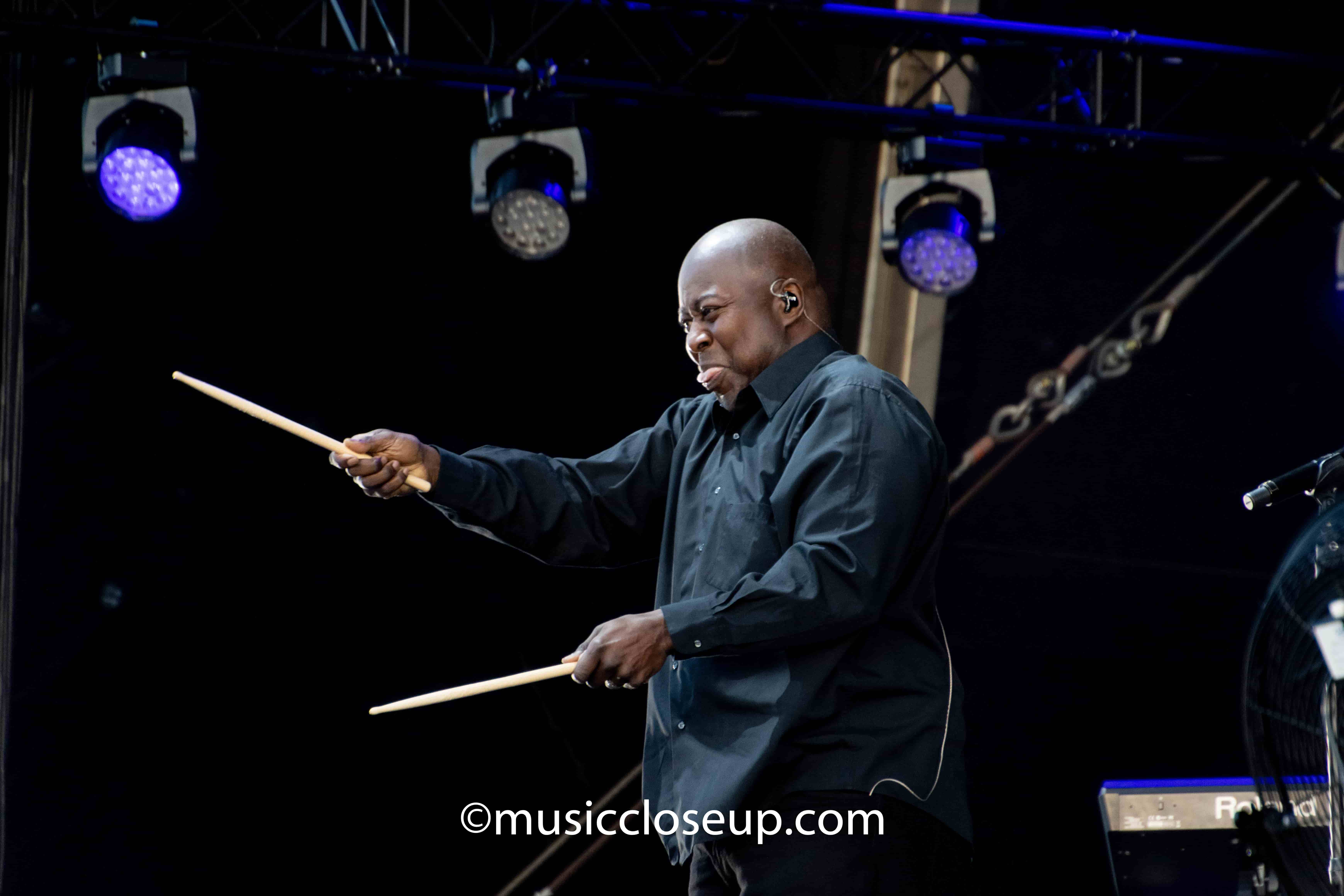 He also introduced Rodgers with powerful stats to back up the evidence that we'd heard all night: half a billion albums sold, 3 Grammy awards, and induction into the Rock & Roll Hall of Fame.
As the 'chucking' sounds of The Hit Maker rang out through the crisp Lancashire air for the final time during Good Times/Rapper's Delight, it was crystal clear that Rodgers was personally responsible for fifty years of pop gold. The multi-generational, sold-out audience of 20,000 watching Nile Rodgers at Lytham Festival had one hell of a party, and found out just how integral Rodgers has been to our musical DNA and our personal and collective good times. Here's to many more!
Check out musiccloseup.com for more music news, reviews, and photos!