"Hey London friends, it's nice to be here!"
So far, so Canadian as Matt Goud addressed the expectant crowd ever so politely. He's played in the UK as Northcote solo and in a full band configuration. Here, he split the difference and appeared with a single bandmate, Stephen Mcgillvray.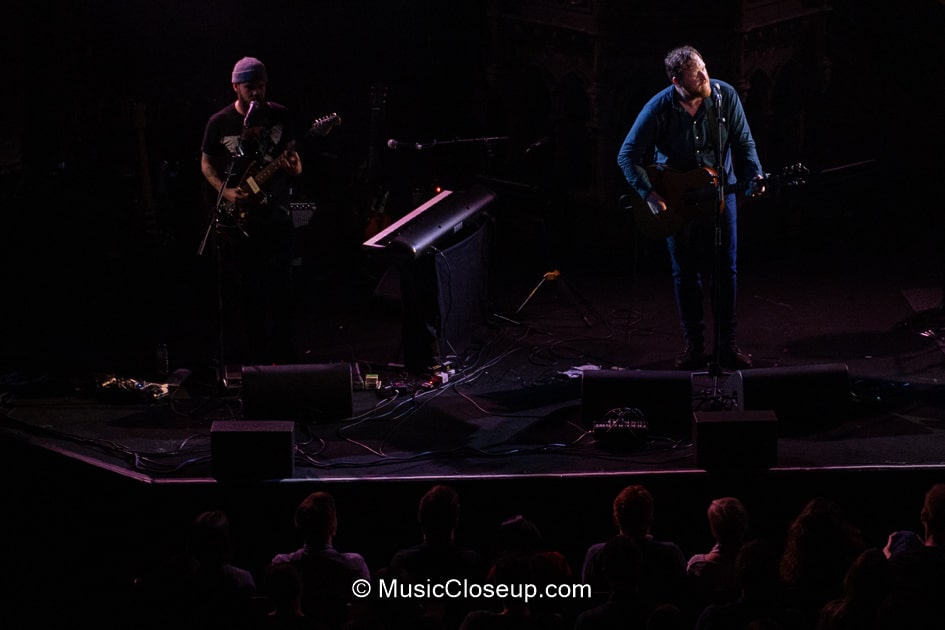 The UK appearances between tailed off rather suddenly. Goud alluded to problems that had kept him away from music since then. Talking of the overdose epidemic in British Columbia, he was sure to address anyone in the crowd who was dealing with addiction: "you're not a bad person if you do drugs."
Mostly, though it was about the music. He made the six song set seem more substantial as he has a knack for writing songs that seem familiar, even if they were brand new or heard just once years ago.
Given the soaring scale of the venue, the performance lacked the visceral immediacy of previous club shows. Beads of sweat were traded for more emphasis on vocals and lyrics. Leaving Wyoming and Counting Down The Days were particular highlights. The two men's instrumentation, with stomping percussion, was more than enough to fill the room.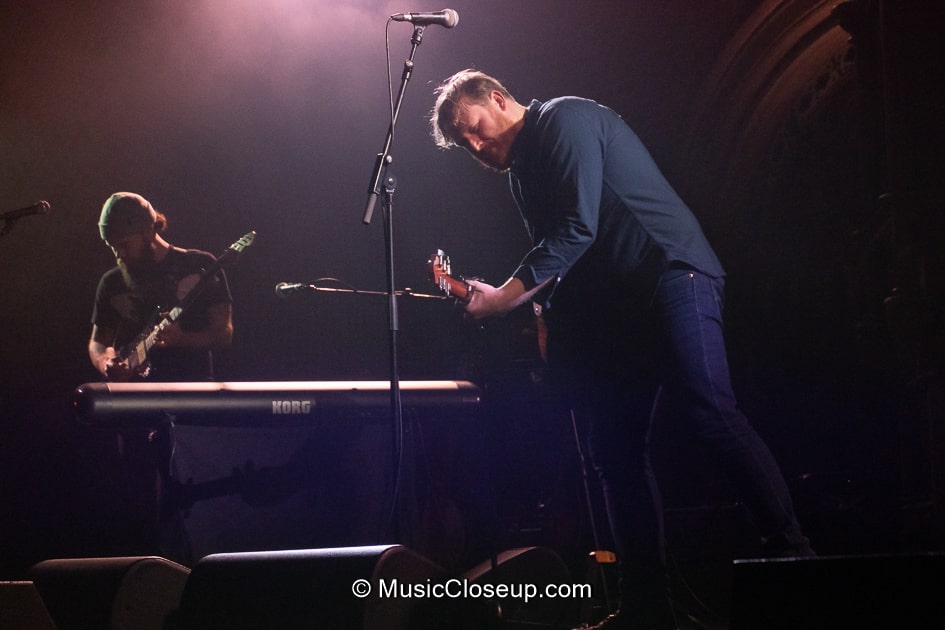 We're looking forward to a quick return to hear more about Goud's grandfather, Tough Molar, and his cowboy side of the family!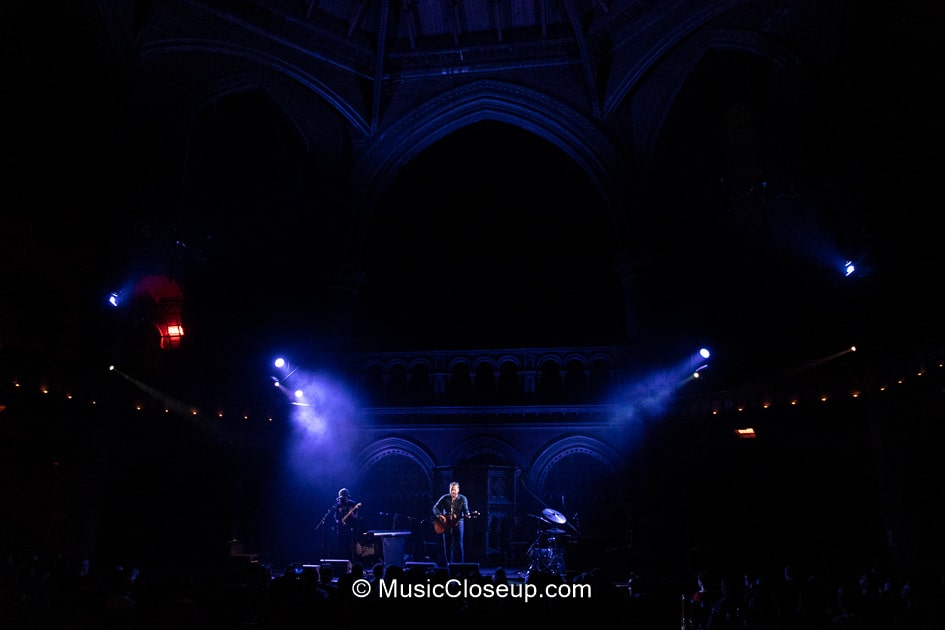 "I spent most of my life being afraid of places like this"
When Brian Fallon played the same hallowed venue almost a year ago to the day, it was a storytelling masterclass from the get go.
At first, it seemed like Dave Hause was taking a different approach as song followed song and the crowd watched in awed silence.
It sounded and looked great, to be sure. However, like Northcote before, it seemed something might be missing without the intense connection of the close, frenetic live experience.
Then, Dave started to open up. He spoke about his upbringing in a strict religious family, his complicated relationship with religion and, by extension, churches. It was genuinely interesting to hear how he and his much younger brother had such different experiences. Rather than feeling the weight of evangelical Christianity, Tim had an easier time. The most profound impact it had on him was teaching him how to sing.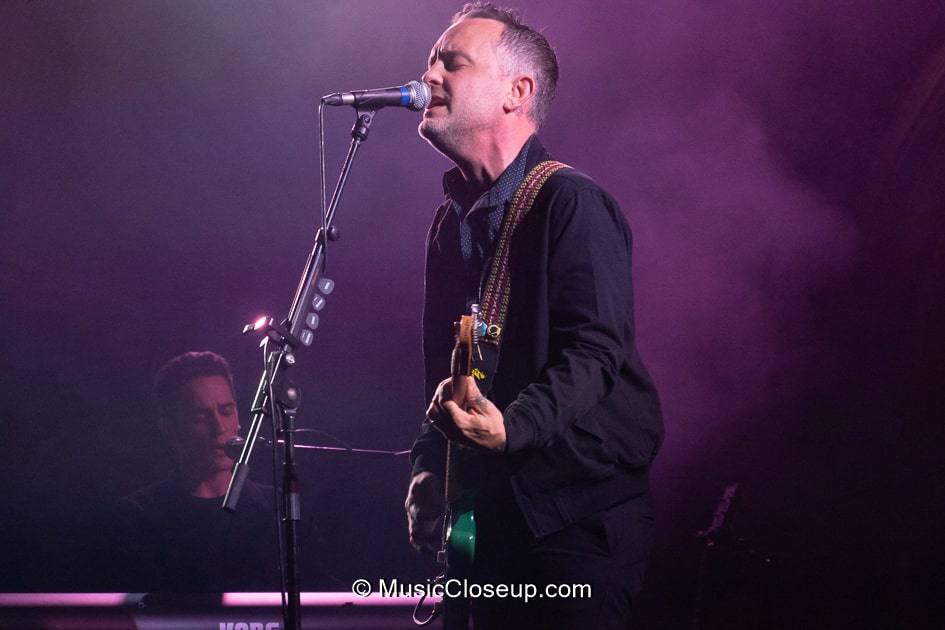 The honesty and healing was palpable. Dave took in the imposing scene and urged fans to help them "fill the room with our vibes instead of a vibe that's about control."
Dave continued to wax lyrical about Tim, 15 years his junior. He explained how great it had been writing and touring together, both musically and for having the chance to get to know him as an adult. He referenced the sibling dynamic, noting that there's no way they would open up like this back home!
We've been privileged to watch their dynamic evolve over the years as Tim's guitar work and close harmonies have become integral to the performance.
Tim took centre stage to sing Civil Lies, which was introduced as a response to a contradictory part of their nation's collective characteristic: "being kind and being bloodthirsty – that's an American thing."
The tales continued as Dave shared his recent "terrifying" experience of mentioning Waitrose in Yorkshire: "how can it be posh if it's in a gas station?!" he exclaimed, still perplexed. Tim knows what's up: "everybody loves Greggs."
As much as we enjoyed getting to know the Hauses, the music was paramount. As laser lights shone around the church, Dave signalled that crowd participation was welcomed. Then the place *really* lit up as they erupted for Resolutions and carried every word home.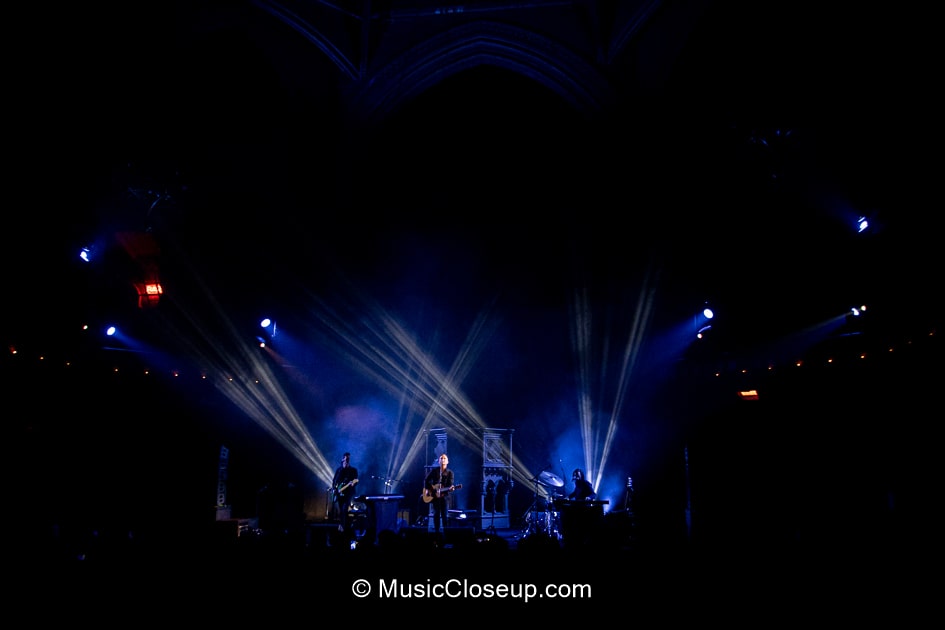 It was only a shame that this collaboration wasn't in place from the first song as the communion found in sharing music is what really accomplished Dave's goal of reclaiming and repurposing the sacred space.
Songs like C'mon Kid had real meaning. Emotional reactions evidenced that Hause's understanding, inspirational lyrics had helped many in the audience in tangible ways.
Bearing Down also had significant impact. Dave urged anyone considering ending it all to "take a little minute, take a breath, because I had no idea that by just continuing to move one foot in front of the other that the decade would improve." There were tears of recognition and release from fans as the song progressed, especially when part of Frightened Rabbit's The Woodpile was mixed in.
Once again, Dave's honesty helped others overcome. As for him, time did tell. He has a career in music, gets to tour the world with his brother, and has a wonderful wife and twin one year old sons waiting to welcome him home. From the darkest depths imaginable, his future is now as bright as the lights that danced behind him.