After a successful 'comeback' collaboration with Wilco's Jeff Tweedy, and appearances at Byron Bay Blues Festival and Glastonbury, 80 year old Mavis Staples has released her twelfth studio album.
This time, the songs were written and produced by Ben Harper. "My God, he's saying everything that needs to be said right now" was Staples' reaction to the new songs. They were "true to my journey and the songs I've been singing all my life. There's a spirituality and an honesty to Ben's writing that took me back to church."
Harper was equally effusive: "I come from a family of Mavis fans so her music has been woven into the fabric of my life from the very start. When I got the call for this gig, it felt like my entire career, everything I'd ever written, had been pre-production for this."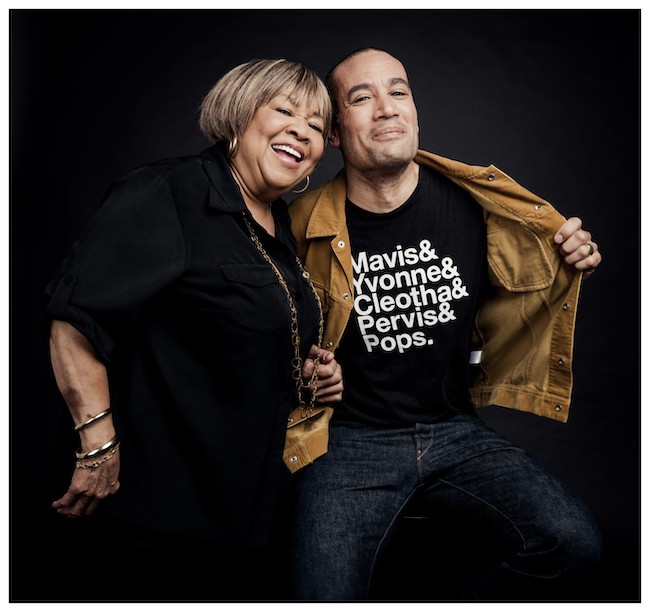 Photo Credit: Myriam Santos
Come to think of it, comeback doesn't seem quite right. Did she ever really go away? After all, Staples is a Grammy Award winner, Blues and Rock and Roll Hall of Famer, civil rights icon, genre pioneer, and Kennedy Center honoree. She marched with Dr. Martin Luther King, Jr., played at JFK's presidential inauguration and performed for Barack Obama too.
She continues to actively support causes she believes in, especially when they raise up the next generation. For example, she held three 80th birthday concerts featuring friends like Jason Isbell, John Prine and Phoebe Bridgers in order to raise money for Newport Folk Festival Foundation's support of music education programs. On November 3 she'll be performing a special concert at The Fillmore in New Orleans with Larkin Poe and many others to help New Orleans and Tulane University fund scholarships for promising young leaders.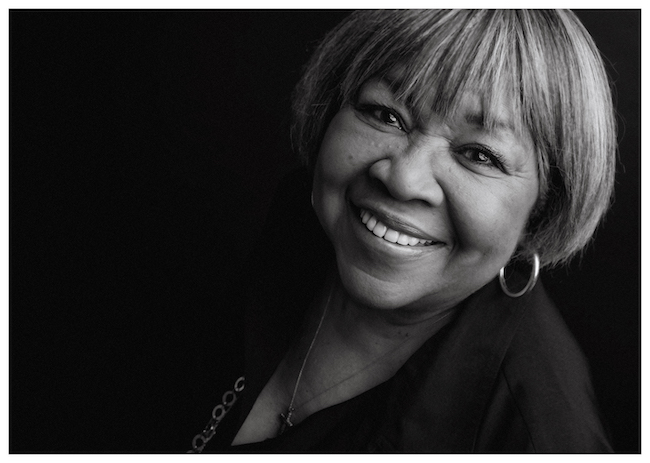 We reviewed Staples album, If All I Was Was Black, so we were intrigued to hear how the new Ben Harper collaboration album would sound. It was clear that themes of injustice and need for action and love would carry over just from looking at the cover art. 'Outside Looking In' by Gordon Parks came from his series published in Life magazine which helped expose the effects of racial segregation in the U.S.
The album opens with a blues lick and a statement of intent: "say it louder/say it clear/things gonna change around here." It's a rallying cry against inaction and for positive action in our times. If there was any doubt that she's expressly talking about the current U.S. administration, she cuts though with "blue is the colour." This could be…should be…the anthem for the 'Blue Wave.'
Anytime is bass heavy and clear about Staples steadfastness and strength: "you can't shake me and there ain't no use in trying."
We Get By seems like an anthem for Staples own life, at the forefront of civil rights struggles from an early age: "We get by on love and faith/we get by with a smile on our face." It rises into a gospel chorus, along with hints of With a Little Help From My Friends in the lyrics and style. Its topic makes for a natural duet, and Ben Harper is even reminiscent of Joe Cocker in the quality of his melodic growling vocal.
Brothers and Sisters is funky with gospel highlights, while lyrically it recognises the strain and difficulty of struggles and activism: "got to be brave in a scared world." The bass lines stalk the song powerfully, as if they're straight out of a brooding detective film.
Heavy On My Mind has some drawn out riffs but Staples' vocal definitely takes centre stage. The song is heartfelt and deals with deep themes of death, captivity and religion.
Sometime, Stronger and Chance On Me are powerful, again mixing secular and gospel influences.
Never Needed Anyone and Hard To Leave step away from the political to focus resolutely on the personal. They act like palate cleansers and breathers after so much action and activism.
One More Change ties together the threads of the album. There's a sense of acknowledging limited time and impending mortality, but refusing to give up prematurely: "some things take a lifetime/some things can't wait/now I've got one more change to make."
The closing songs bookends the clarion call of the opener, Change; she isn't asking us to do anything she isn't still prepared to do herself. Staples' 2017 album If All I Was Was Black was more confrontational, acerbic and rallying. This album balances that out with the personal; alluding to what Staples has sacrificed during her years of service, and what she's still got left to do.
We Get By is out now on Anti/Epitaph on CD, vinyl and digital.