October 27, 2020
The Sound Lounge, Tooting
These days it's not uncommon for politics to seep into song introductions and lyrics, but it's not everyday that an impassioned plea precedes the music altogether. There was a last ditch effort to save the venue, which ultimately proved to be in vain; within two weeks it had been forced to close. So, the night unintentionally turned out to be one of the last concerts at the venue, sending it off in style.
"We operate with quite a bit of intensity"
The support set almost didn't happen. We were facing a 30 minute stand-up set by Lukas Drinkwater until Tobias Ben Jacob arrived just minutes before show time after a 7 hour drive from Devon.
Any stress this caused didn't show. With the usual mix of jokes, playful poking of each other's instruments (and each other), and pure vocals, the duo were on top form.
Cutting "straight to the hits" (it was played on Radio 2 at 4:00 am once), they played Burning Low. For all the dry wit, it really is an excellent song.
Anyone unfamiliar with the pair's live set was soon to understand the intensity that they referred to at the start. Jacob's unsettling "demonic" whispering in The Devil and Tobias Ben Jacob soon gave way to angelic singing and masterful Spanish guitar.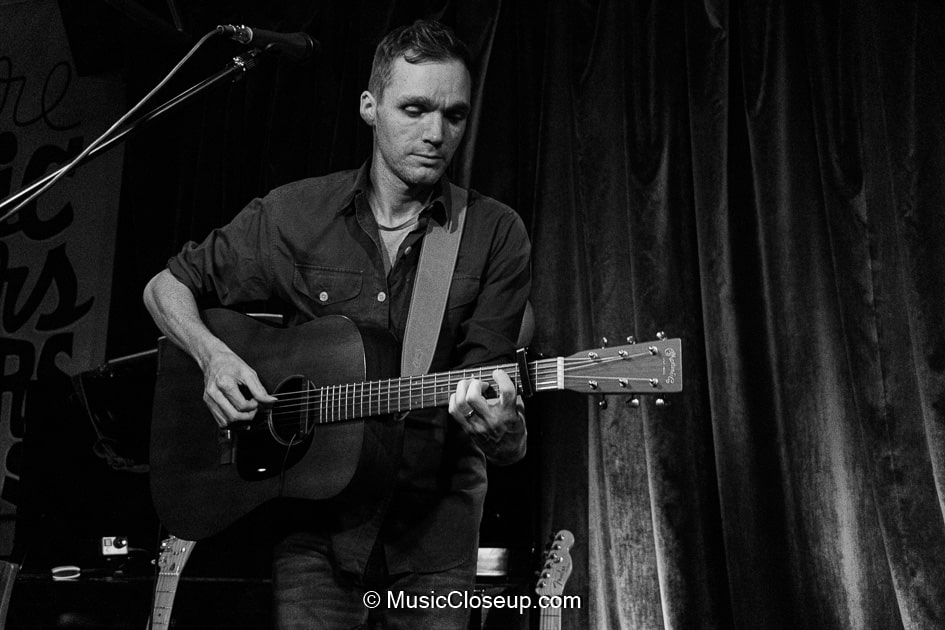 Jacob continued to hit the notes in A Polyphonic Life, We Are The First Ones Now and new track Parallel.
There were hints that the duo have collaborated with a range of musicians, not least Ciaran Algar who joined them during the performance.
For all their self-deprecating jokes that they've gained fame and notoriety by association with The Little Unsaid and Wildwood Kin, it was clear from the set that Jacob and Drinkwater brought considerable talent to the collaborations.
"Apparently I write in awkward keys"
Some would say that with a voice like that, Saskia can do what she likes when it comes to songwriting. The Willows, the band who backed her when recording, had the skill to work in unusual keys and it was a pleasure to see them reunited for this album launch show.
Ciaran Algar was also there to add sweet fiddle lines and plaintive tones, especially to more traditional "folk style ballads" like Wild Mountain Thyme.
Lukas Drinkwater was part of the live band too, giving just a little insight into the stamina that made Lauren Laverne dub him the hardest working musician at Glastonbury when he played with five different bands. Between songs, he held the room with comic timing.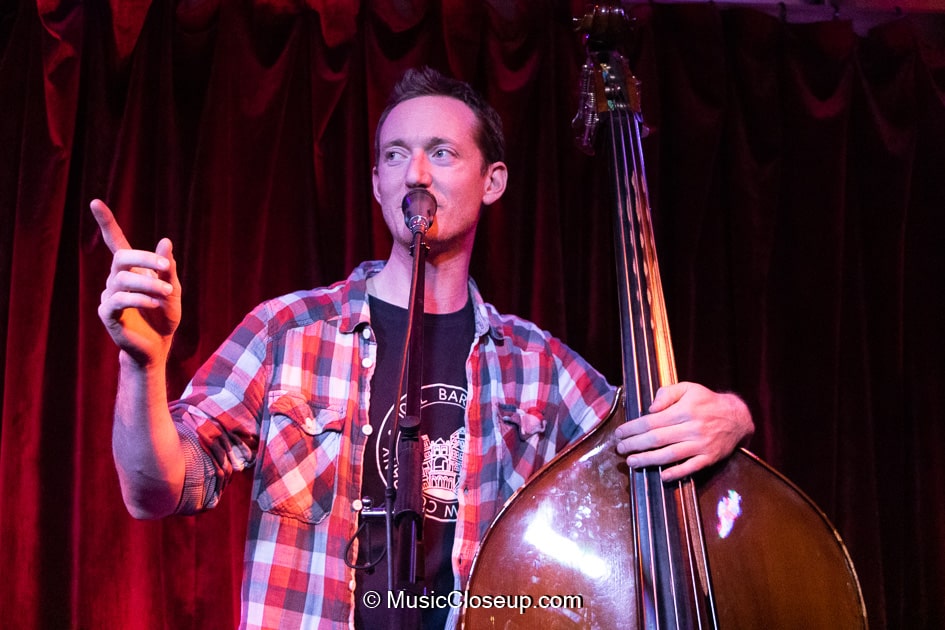 Jack Cookson on guitar and Evan on drums rounded out the band. They were clearly adept at switching between styles to provide the sonic backdrop for Saskia's sweet voice. Hiding and Gone in particular showcased her pure vocals.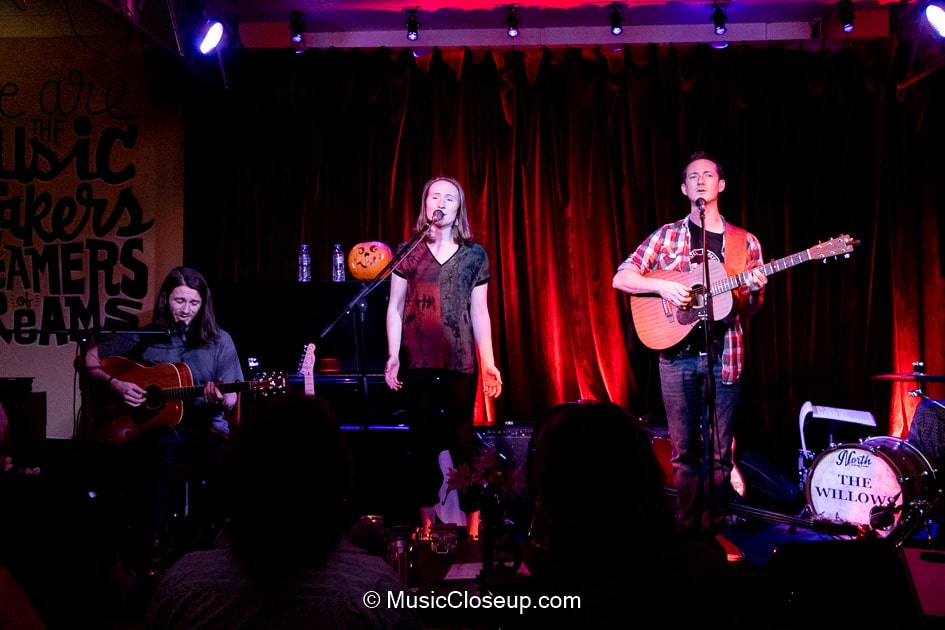 Although attention was on the new songs, there was plenty of time for crowd favourites during the split set. Saskia estimated that she had played Leonard Cohen's Hallelujah about 1000 times since she first performed it in public age 14.
She also reprised Don't Think Twice which she laughingly acknowledged had been described as the "the poshest Bob Dylan cover ever." There was time for a John Martyn classic too, Strange Rivers.
The multi-talented band brought the performance to a close after a spot of instrument swapping. Saskia's sweet smile throughout suggested it had exceeded all expectations for a successful album launch.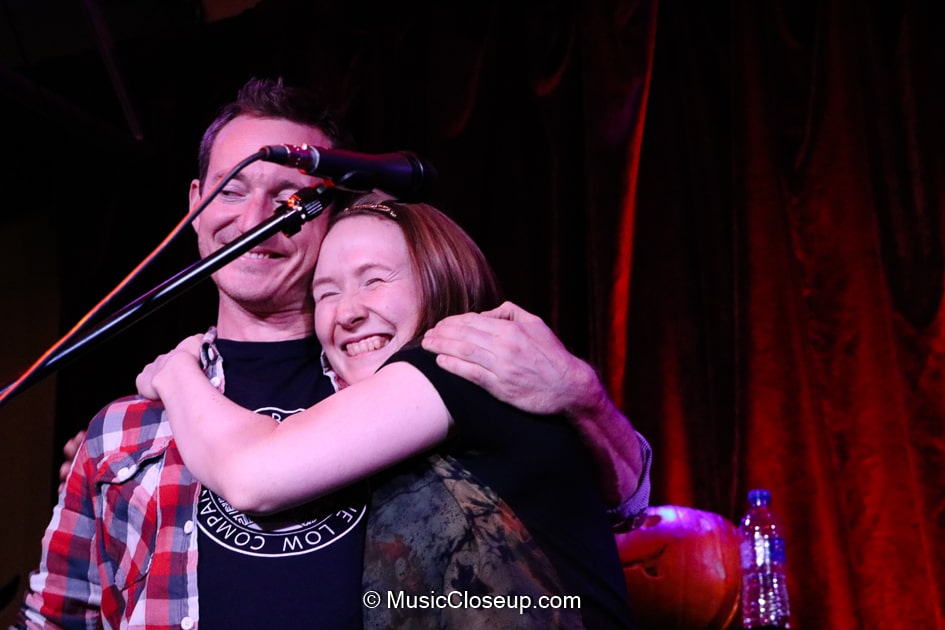 It's bittersweet in hindsight that no other artists will get that experience at the venue.