We love Slam Dunk. There, we said it. Not only because they run it in the North as well as the South. It's not just their laser-like focus on punk, pop-punk, and hardcore music, resulting in an expertly curated day. Not even because they offer a great balance of icons, trailblazers, and rising stars. It's also because they provide excellent information to help fans plan their perfect day in advance.
This year's events in Leeds and Hatfield feature Alexisonfire, The Used, Neck Deep, Sum 41, Dropkick Murphys, and so many more. Here's our guide to what you need to know about Slam Dunk Festival 2022
Location and transportation
Slam Dunk North:
Slam Dunk North is held at Temple Newsam in Leeds. The closest train station is Leeds City. Slam Dunk will be running a shuttle service from and to Leeds city centre, near the train station, from 8:30 a.m. to 3:00 p.m. there and from 8:00 p.m. to 1:00 a.m. back.
If you're driving, pop 'Temple Newsam Park – Event Road' in your sat nav and look for yellow festival posters when you're getting close. There will be a dedicated space for drop-offs. Alternatively, you can park from 9:00 a.m. and the car park will close soon after the festival is over.
Slam Dunk have partnered with Big Green coaches who offer services from/to: Barnsley, Birmingham, Blackpool, Bolton, Carlisle, Derby, Edinburgh, Glasgow, Huddersfield, Hull, Leicester, Liverpool, Manchester, Middlesbrough, Newcastle-upon-Tyne, Nottingham, Preston, Rochdale, Rotherham, Sheffield, Stafford, Stoke-on-Trent, Sunderland, Wigan and York.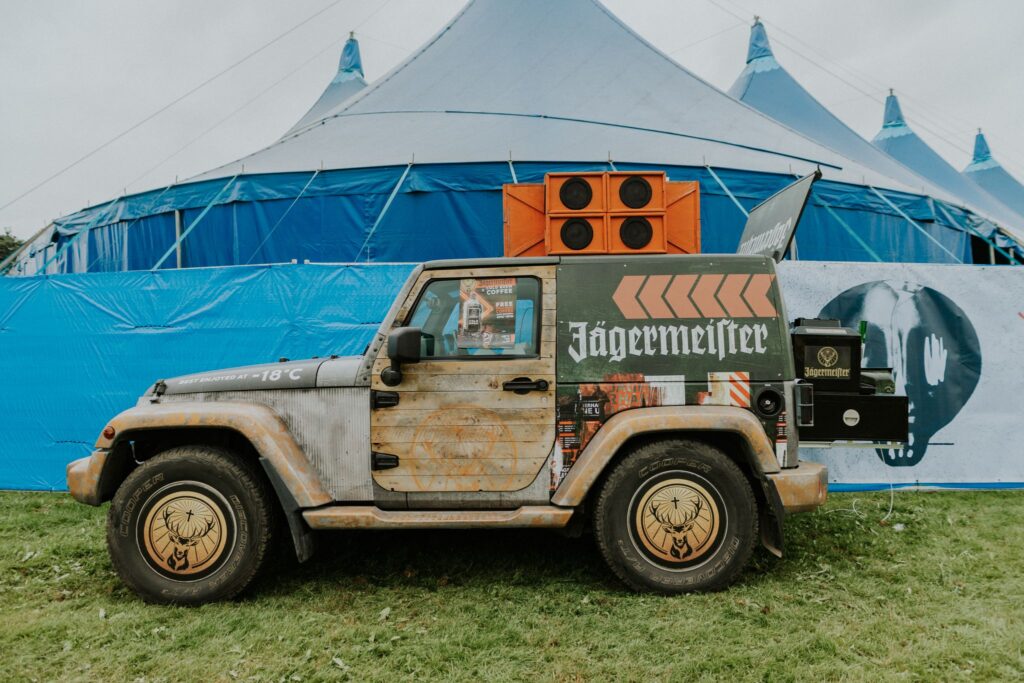 Slam Dunk South:
Conveniently, the site is opposite Hatfield train station, which is served by trains from Kings Cross London and elsewhere.
​If you're driving, use the postcode AL9 5PG for your sat nav, then follow the yellow festival signs once you're 2 miles away. There will be a dedicated drop-off area. Alternatively, you can park from 9:00 a.m. Remember that cars can't be left overnight.
Big Green Coaches will be running services to/from: Basingstoke, Birmingham, Bournemouth, Bridgwater, Brighton, Bristol, Cambridge, Canterbury, Cardiff, Chelmsford, Cheltenham, Colchester, Coventry, Crawley, Gloucester, Ipswich, London Croydon, London Victoria, Maidstone, Milton Keynes, Newport, Northampton, Norwich, Oxford, Portsmouth, Reading, Southampton, Swansea, Swindon and Weston-Super-Mare.
If you're going to the SDF22 South club night afterwards, you can choose to buy a shuttle ticket that will take you directly to O2 Forum Kentish Town.
Tickets
If you're a Slam Dunk regular, remember that it's not being held on the May Bank Holiday weekend this year. Instead, it's been moved to take place on the Queen's Platinum Jubilee Bank Holiday weekend.
Slam Dunk Leeds is on Friday, June 3, 2022. Then, Slam Dunk Hatfield will take place on Saturday, June 4, 2022.
Check out the clashfinder towards the bottom of this page. If you're seeing too many painful clashes, you've got a unique option. You can buy a joint ticket for both the Leeds and Hatfield events!
Slam Dunk is all-ages and tickets for under-5s are free, but under 14s must be accompanied by an adult.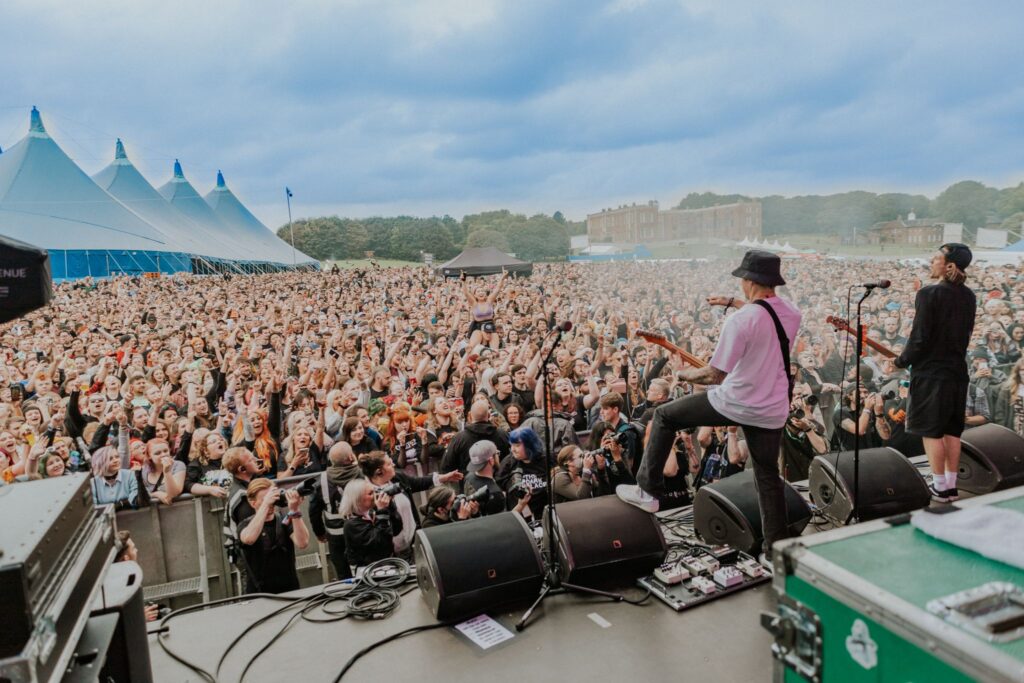 If you're 18 or over, you can also choose to buy club night tickets. There's a launch party at Leeds Beckett Students Union on Wednesday, June 2, 2022. There's another launch party, for SDF22 South, at Scala on June 3, 2022. The SDF22 South launch party will feature LIL LOTUS, Magnolia Park, Smrtdeath, and R X P T R S live, as well as a guest DJ set from As It Is!
​Whatsmore, if you fancy dancing the night away, you can head straight to an afterparty! The North's afterparty will be at Leeds University Union, starting from 10:30 p.m. on Friday, June 3. O2 Forum Kentish Town, London, is hosting the South's afterparty from 10:30 p.m. on Saturday, June 4.
You can buy tickets for the festival and for the club nights online.
Logistics and accessibility
Gates open at 9:00 a.m. and the arenas open at 11:00 a.m. Yes, all artists do play both days. However, dates and times may differ slightly so it's best if you check out the clashfinder below for the site you're going to.
Please pack light, as bags larger than A3 will need to be stored in bag drop and you won't have access to them until you leave the festival. You can rent a locker outside the festival entrance, and there will also be lockers within the site for your valuables, as well as phone charging lockers available (bring your own cable). You can pay for any of these lockers in advance via the festival's website. Food and drink can't be admitted, but there will be public water points and
Click here for accessibility information.
Line-up and stage splits
Jagermeister stage
Alexisonfire 8:20pm – 9:30pm
Beartooth 7.05pm – 7:55pm
The Used 5:55pm – 6:40pm
The Amity Affliction 4:50pm – 5:30pm
Electric Callboy 3:45pm – 4:25pm
Cancer Bats 2:45pm – 3:20pm
Silverstein 1:45pm – 2.20pm
Counterparts 12:45pm – 1:20pm
Cassyette 11:50am – 12:20pm
Rock Scene Presents powered by Amazon Music UK stage
Neck Deep 7:50pm – 9:00pm
The Story So Far 6:40pm – 7:25pm
The Wonder Years 5:30pm – 6:15pm
Motion City Soundtrack 4.20pm – 5:05pm
Knuckle Puck 3:20pm – 3:55pm
KennyHoopla 2:20pm – 2:55pm
Hot Milk 1:30pm – 1.55pm
Meet Me @ The Altar 12:25pm – 12.55pm
Beauty School 11:30am – 12:00 pm
Dickies stage
Sum 41 9:00pm – 10:10pm
Dropkick Murphys 7:20pm – 8:30pm
The Interrupters 6:10pm – 6:55pm
Pennywise 5:00pm – 5:45pm
Streetlight Manifesto 3:50pm – 4:35pm
The Vandals 2:45pm – 3:25pm
Hot Water Music 1:40pm – 2:20pm
The Bronx 12:35pm – 1:15pm
The Suicide Machines 11:40am – 12:15pm
Rock Sound stage
Deaf Havana 9.10pm – 10:00pm
3OH!3 8:05pm – 8:45pm
Set It Off 7:00pm – 7:40pm
Stand Atlantic 5:55pm – 8:35pm
The Summer Set 4:55pm – 5:30pm
Mod Sun 3:55pm – 4:30pm
With Confidence 3:00pm – 3:35pm
Punk Rock Factory 2:05pm – 2:40pm
Chunk! No, Captain Chunk! 1:10pm – 1:45pm
Yours Truly 12:20pm – 12:50pm
Between You & Me 11:30am – 12:00pm
The Key Club stage left NORTH

Nova Twins 9:00pm – 9:40pm
Bears In Trees 7:45pm – 8:15pm

As December Falls 6:35pm – 7:05pm

Caskets 5:25pm – 5:55pm

Hot Mulligan 4:15pm – 4:45pm

MC Lars 3:05pm – 3:35pm
Magnolia Park 1:55pm – 2:25pm
DeathbyRomy 12:45pm – 1:15pm
Pinkshift 11:35am – 12:05pm
The Key Club stage right NORTH
Spanish Love Songs 8:20pm – 8:55pm
The Flatliners 7:10pm – 7:40pm
Zummo 6:00pm – 6:30pm

Mom Jeans 4:50pm – 5:20pm
Point North 3:40pm – 4:10pm
In Her Own Words 2:30pm – 3:00pm
Lil Lotus 1:20pm – 1:50pm

SMRTDEATH 12:10pm – 12:40pm
The Key Club stage left – SOUTH
Nova Twins 9:00pm – 9:40pm
Bears In Trees 7:45pm – 8:15pm

As December Falls 6:35pm – 7:05pm

Magnolia Park 5:25pm – 5:55pm
Hot Mulligan 4:15pm – 4:45pm

MC Lars 3:05pm – 3:35pm
Pinkshift 1:55pm – 2:25pm
DeathbyRomy 12:45pm – 1:15pm
Caskets 11:35am – 12:05pm
The Key Club stage right – SOUTH
Spanish Love Songs 8:20pm – 8:55pm
The Flatliners 7:10pm – 7:40pm
Lil Lotus 6:00pm – 6:30pm

Mom Jeans 4:50pm – 5:20pm
SMRTDEATH 3:40pm – 4:10pm
In Her Own Words 2:30pm – 3:00pm
Point North 1:20pm – 1:50pm

Zummo 12:10pm – 12:40pm
Slam Dunk Festival 2022 LEEDS – Clashfinder
Slam Dunk Festival 2022 HATFIELD – Clashfinder