We're approaching the 26th year of acclaimed Southern rock band Drive-By Truckers. They're celebrating the milestone with the release of a new album plus an epic international tour.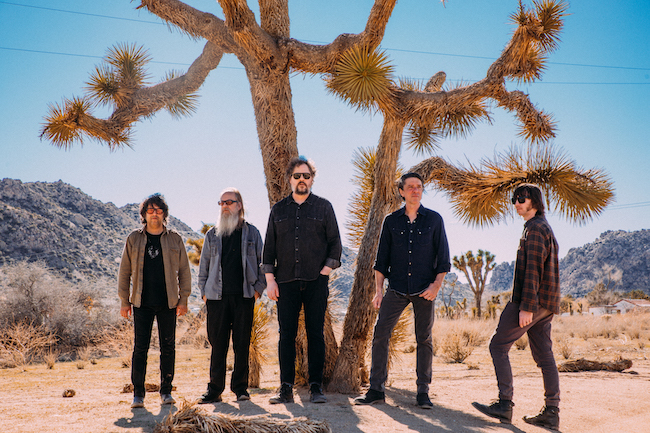 Admittedly, the name of the new Drive-By Truckers album, Welcome 2 Club XIII, is a little perplexing. However, there's a simple explanation. It stems from band members Patterson Hood and Mike Cooley's experiences in their previous band, Adam's House Cat.
"There were no cool bars in [Muscle Shoals] and Club XIII was the best we had but it wasn't all that good, and our band wasn't particularly liked there. From time to time, the owner would throw us a Wednesday night or let us open for a hair-metal band we were a terrible fit for, and everyone would hang out outside until we were done playing. It wasn't very funny at the time, but it's funny to us now."

Patterson Hood
The album was recorded over 3 days in 2021, despite the band not originally intending to make a new record so soon after two releases in 2020. Most songs were recorded in one or two takes, and the record features backing vocals from Margo Price, Mike Mills (R.E.M.), and Schaefer Llana.
Reflection and perspective
Follow-up single Every Storied Flameout captures the band's vocalist, guitarist, and founding member Cooley looking back to look forward.
"I wrote that song when my son was turning 16 and going through a rough patch for a bit. Luckily, he's turned it around and he's doing great now, but it was a tough time for a while. Part of my way of dealing with it was to take ownership of the example I might've set, in the hope of leading him out of it."
Thinking back to his own younger years, Hood explained the inspiration by the album's opening track, The Driver.
"Around the same era of Club XIII, I spent a lot of time driving around late at night when I couldn't sleep listening to music loud and often having a beer or two. Sometimes during those drives, I'd have these epiphanies about what to do with my life – like listening to Tim by The Replacements not long after it came out and deciding to drop out of school to try and make this whole band thing work."

Patterson Hood
UK and Ireland tour dates
Drive-By Truckers will be performing tracks from their new album on their epic world tour from April to September, 2022. Here are the UK and Ireland dates in June 2022. All dates (except Black Deer Festival) will include special guest Jerry Joseph.
7 June, 2022 – Chalk, Brighton
8 June, 2022 – O2 Forum, London
9 June, 2022 – University Stylus, Leeds
11 June, 2022 – Vicar Street, Dublin
12 June, 2022 – SWG3 TV Studio, Glasgow
19 June, 2022 – Black Deer Festival, Eridge Park, Kent
Welcome To Club XIII tracklisting
The Driver
Maria's Awful Disclosures
Shake and Pine
We Will Never Wake You Up In The Morning
Welcome 2 Club XIII
Forged In Hell and Heaven Sent
Every Single Storied Flameout
Billy Ringo In The Dark
Wilder Days
The new Drive-By Truckers album, Welcome 2 Club XIII, is due out on ATO Records on June 3, 2022. You can order the album now.
Check out musiccloseup.com for more music news and reviews.