Mom Jeans UK tour dates
British pop-punk fans are in luck because the Californian band Mom Jeans have just started their UK tour. They will be supported by Oso Oso.
7 February 2023: SWG3, Glasgow
8 February 2023: Newcastle University, Newcastle
10 February 2023: Club Academy, Manchester
11 February 2023: O2 Institute 2, Birmingham
23 February 2023: Patterns, Brighton
24 February 2023: The Globe, Cardiff
25 February 2023: Electric Ballroom, London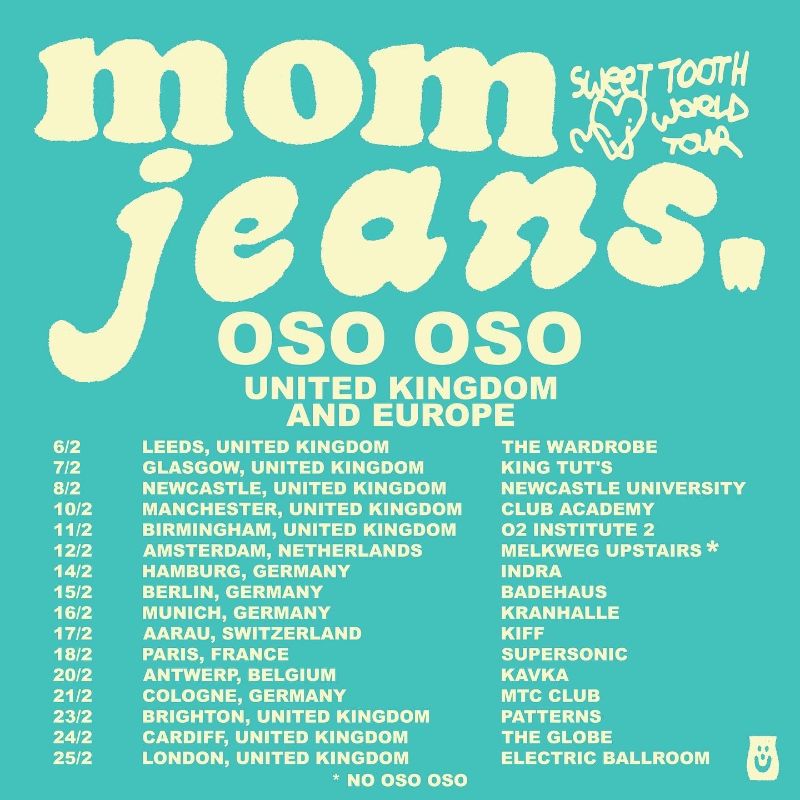 What does the band Mom Jeans sound like?
When Mom Jeans decided that they needed to honour and reimagine late 90s U.S. radio rock music, they were more than ready to deliver wholeheartedly. Their single, Crybaby (On The Phone) had shades of Weezer and basically every song that ever appeared on an American Pie soundtrack. Clearly, the Blink-182 influence showed up on the album cover too!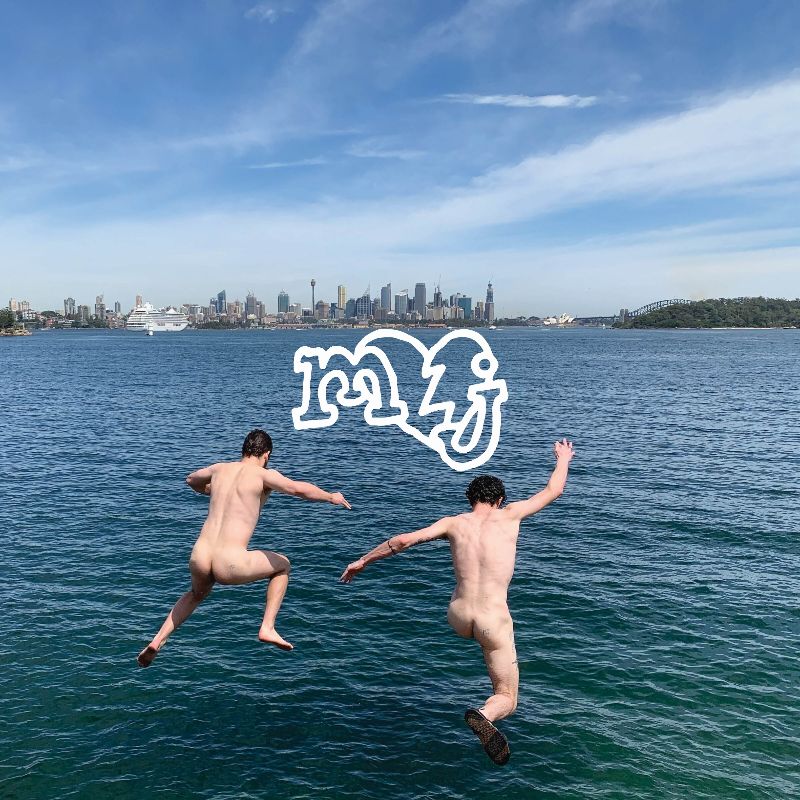 Vocalist Eric Butler explained that "those hits by Blink-182 and Green Day, all those bands, it's just hooks for days and really excellent songwriting. They really just tried to write incredible songs that would get stuck in people's heads, so we wanted to try our own version of that. Ear candy is the goal, so Sweet Tooth is the record."
Mom Jeans are from Berkeley and the video for Sweet Tooth features fellow Bay Area band Just Friends. The video for their previous single, What's Up, showed love for Weezer-style pastel colours.
Sweet Tooth album tracklisting
Like many of their musical heroes, Mom Jeans recorded their sophomore album, Sweet Tooth, in New Jersey. It was produced by Brett Romnes (The Front Bottoms, Dogleg) at The Barber Shop Studios. Romnes also worked with Mom Jeans' support band, Oso Oso.
1. Something Sweet
2. What's Up
3. Hippo In The Water
4. White Trash Millionaire
5. Circus Clown
6. Sugar Rush
7. Graduating Life
8. Luv L8r
9. Crybaby (On The Phone)
10. Anime Theme Song
11. Tie Dye Acid Trip
12. Ten Minutes
13. Teeth
Sweet Tooth by Mom Jeans was released on February 25, 2022.
Check out musiccloseup.com for more music news and reviews.