There's a striking start to track 1 as Thin waltzes in and out of a delicate falsetto over drum brushes, soaring backing vocals, and Henry Senior (our favourite Champion of The World) on pedal steel. There's a simultaneous sense of personal specificity and emotional expansiveness reminiscent of Jason Isbell.
I'll Be Gone is bass heavy, almost detective drama-like as the drum brushes return and usher in a track redolent with nervous energy, furtiveness and striking lyrics: "I've been chasing other man's dreams, none of my own or so it seems/I've been doing it all alone/God only knows how I got it so wrong."
Eleanor's Song is a tender piece about loyalty and reliability. Alexander Ellis' velvety voice with delightfully Northern pronunciation takes centre stage here.
Easy Going Smile and It Is What It Is are further slow burners peppered with falsetto, emotion and correct pronunciations.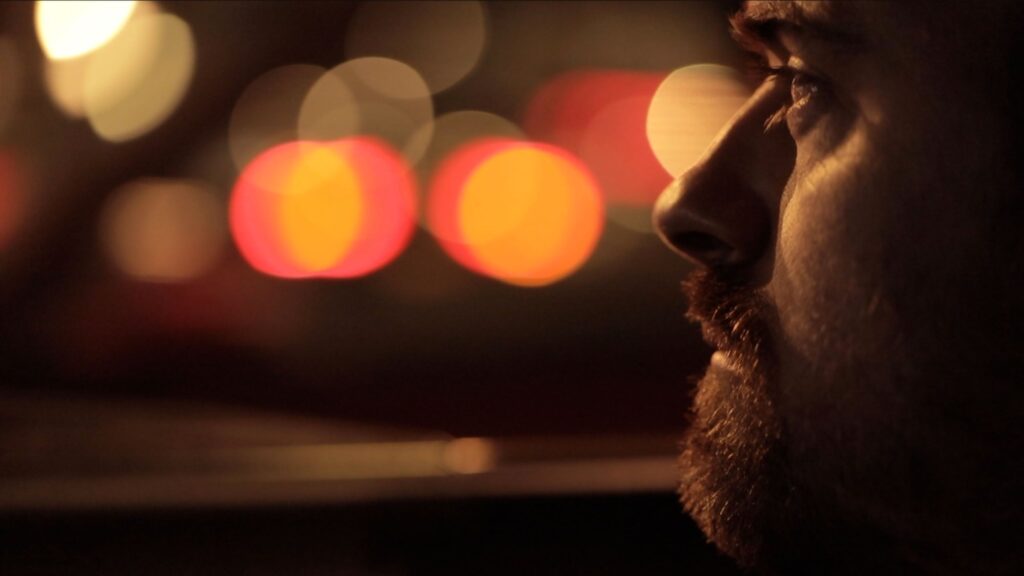 Swangsong (Don't Play With Matches) is just generally good safety advice. The track opens with delicately fancy guitar and pedal steel parts, layering up to a pacier piece.
Following the hypnotic amble of It Was Ever So, Stick Around has the most traditional sound of the gentle album thanks to Senior's ethereal contribution.
Pockets is the most lyrically interesting: "you can live on my shoulders/you can rest on my arms/you can hide in my pockets." Mouse? Chipmunk? Borrower? Maybe you'll never know. Distract yourself from the mystery by checking if that's Jo Silverston in this Sofar footage.
Don't Speak closes out the record with a quiet ode to resoluteness and progress. Sorry-not-sorry you've got No Doubt stuck in your head now!
The Company of Strangers is a late night delight, an album for savouring. It sounds meticulously put together, so it's even more impressive to discover that it was recorded live. For Ellis, that was the only viable option: "I've always felt playing and singing at the same time just sounds better. It creates some kind of magic that tracking separately doesn't always have…a lot of people advised it would be too difficult and not worth the trouble. I'm pleased to say it was definitely worth the trouble."
The Company of Strangers, produced by Bella Union's Jim Wallis, is out now on Rocksnob. A companion single, Great White Hope, was released in November 2020.