We've recently covered Sea Fever and The Seafloor Cinema, so it's only fitting that we catch up with Can't Swim!
Can't Swim recently released their new album, Change of Plans. It was produced, mixed, and mastered by Will Putney (A Day to Remember, Every Time I Die, Knocked Loose). This singular vision allowed him to capture elements of the band's diverse influences ranging from EDM to folk.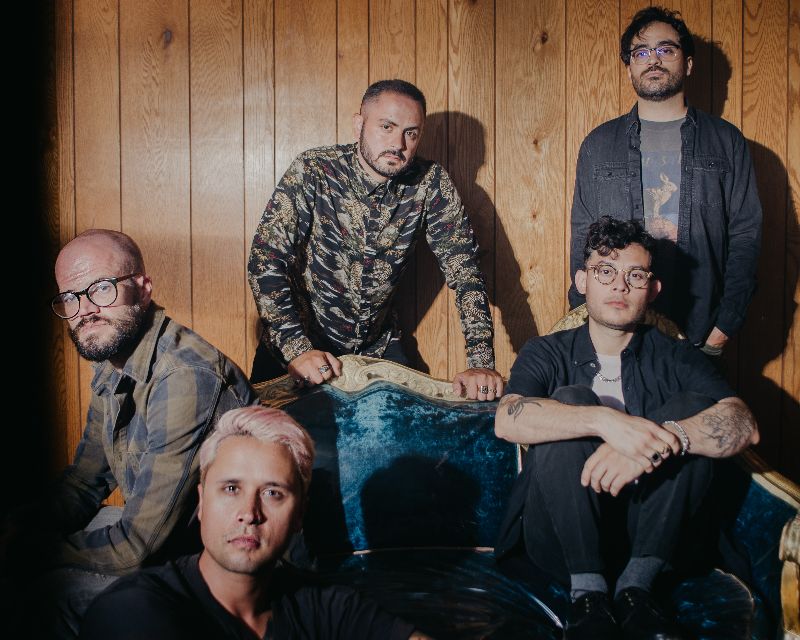 Lead vocalist Chris LoPorto explained how important the new single Set The Room Ablaze is to him: "[it's] a song I've been trying to write for years. To step away from changing lyrics 100 times, covering my story with metaphors and tricky wordplay. This song is as honest as I can get as a songwriter." Caleb Shomo from Beartooth provides guest vocals on the song.
The band sought a suitably epic video. LoPorto explained: "Partnering up with GCW [Game Changer Wrestling] and seeing those guys [wrestlers Jimmy Lloyd and G-Raver] give their all, blood, sweat, and tears, for a song of ours was something pretty special. Jesse Korman, who directed it, had such control and power over the acting. Being ringside and seeing how he was able to create and manage the storyline was inspiring and very impressive. I think it perfectly complements the vibe of the song."
Change of Plans by Can't Swim is out now on Pure Noise Records.